Welcome to Class 4
---
Class Teacher 4F: Mrs Fisher & Mrs Kearney
Learning Support Assistants:
Mrs Hawthorne
Mrs Rektor
Miss Purcell
Class Teacher 4G: Mr Gibson
Learning Support Assistants:
Mrs Hawthorne
Mrs Mertens
Miss Purcell


---
---
The latest news from Class 4
Boudicca Bobble Heads
What a wonderful collection of Boudicca bobble heads. Something to make you smile!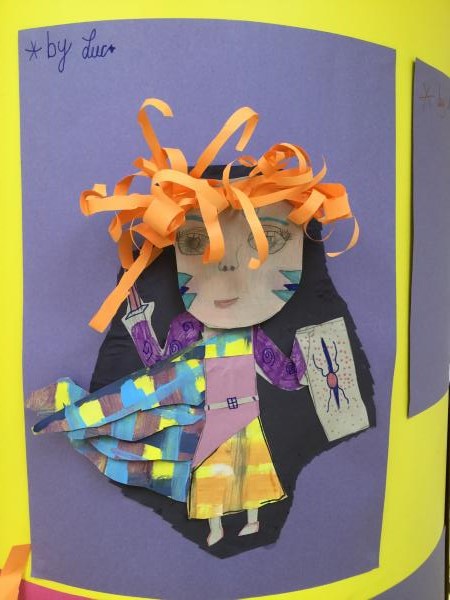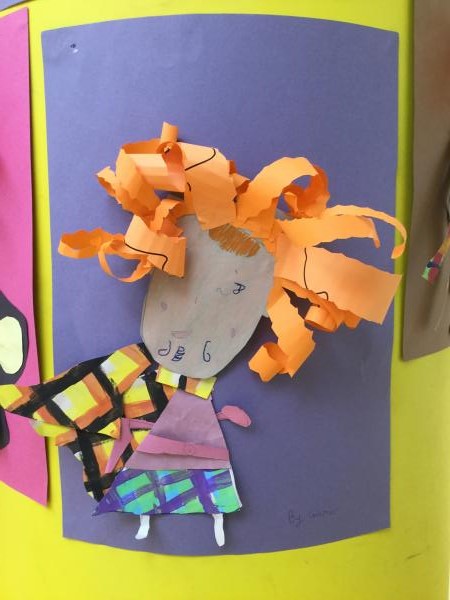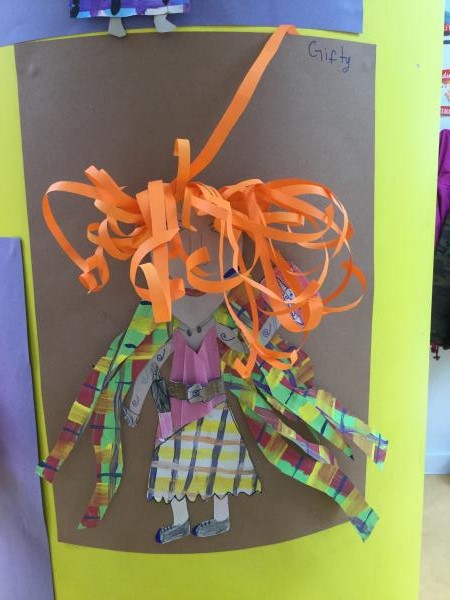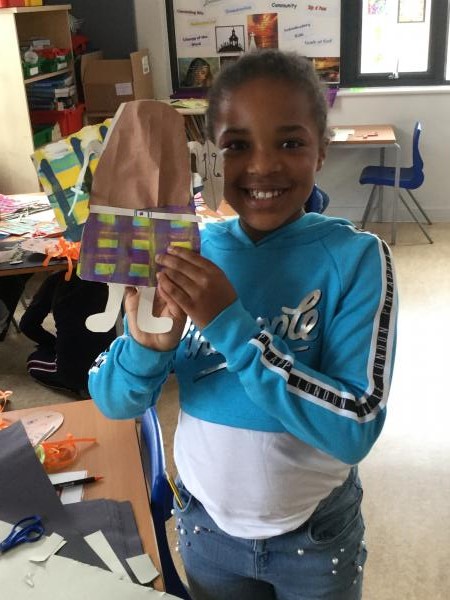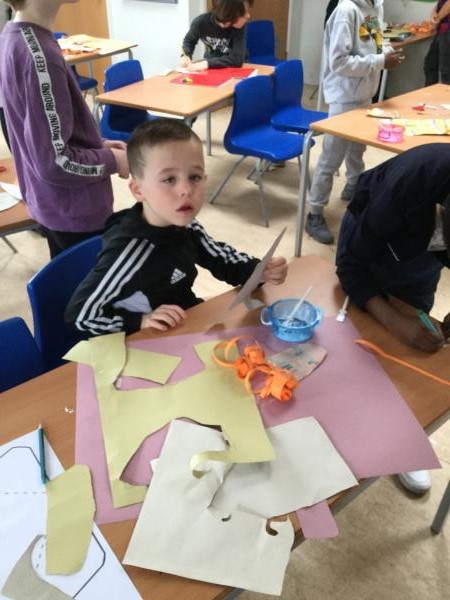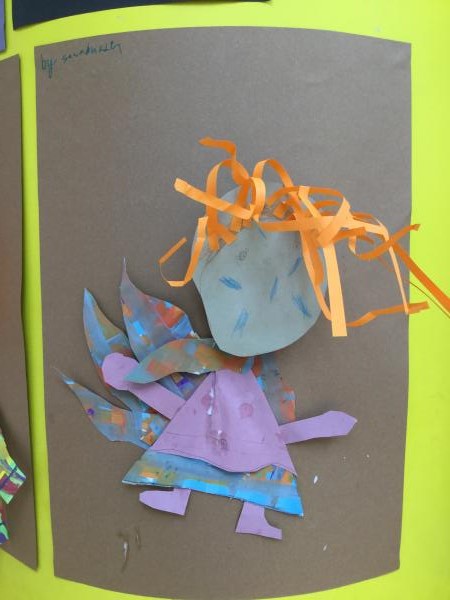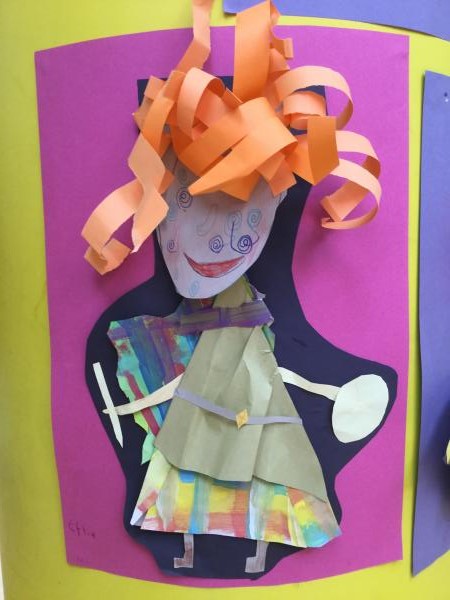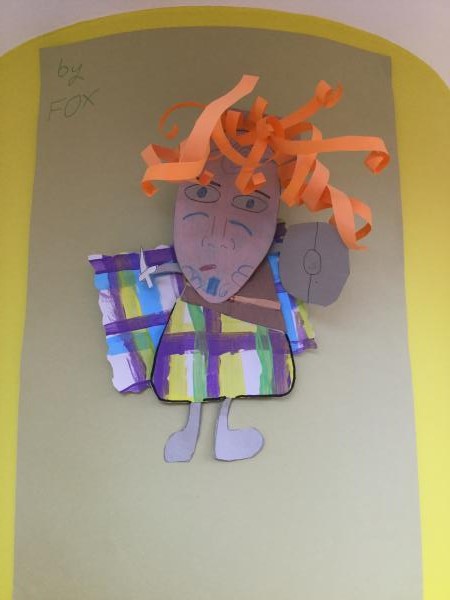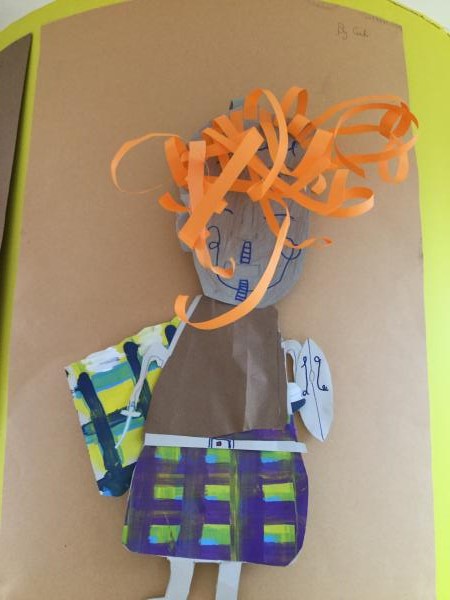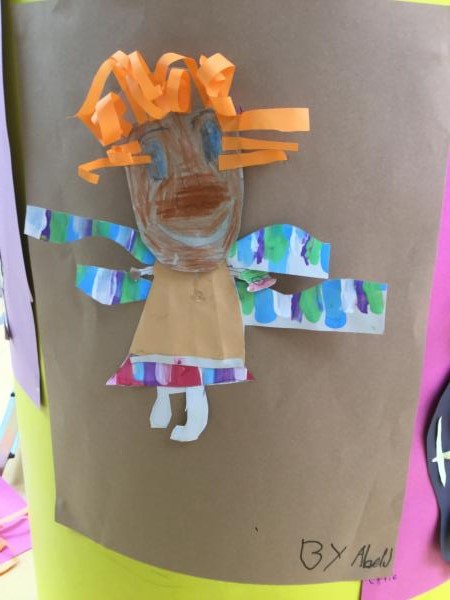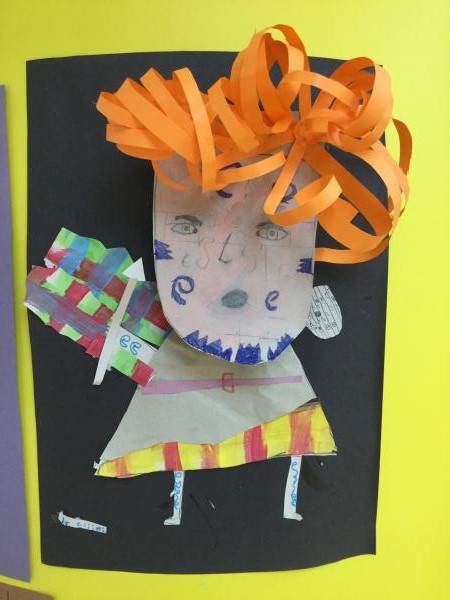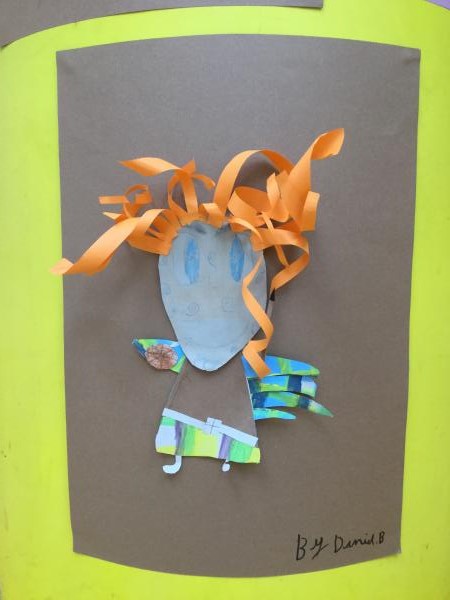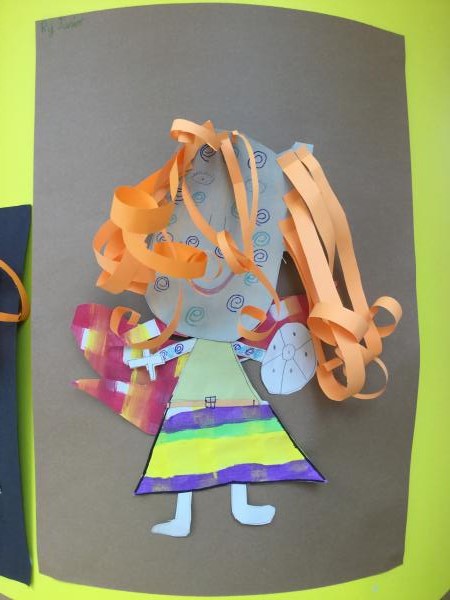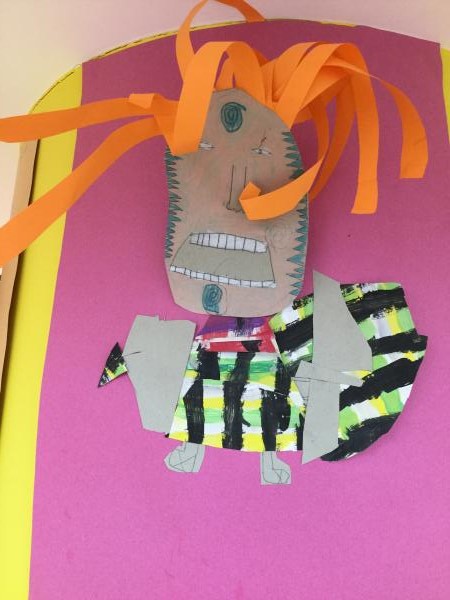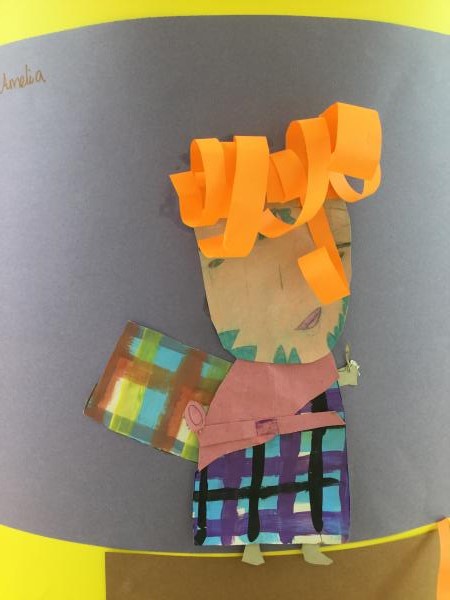 Our Diverse Planet
Class 4F have been very busy during Science week and have produced some fantastic work.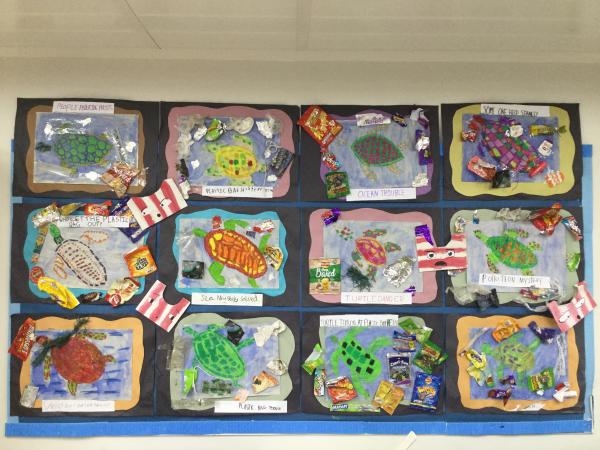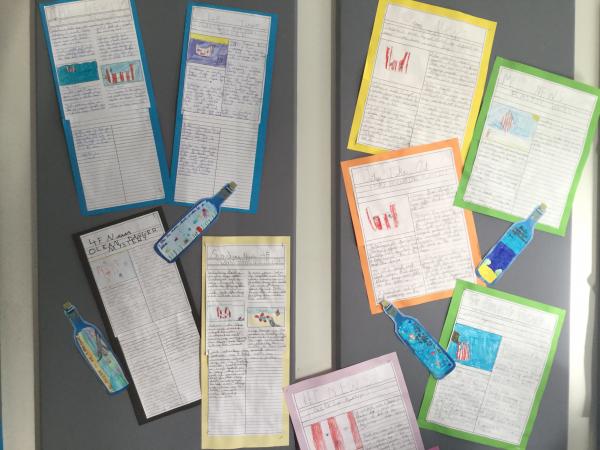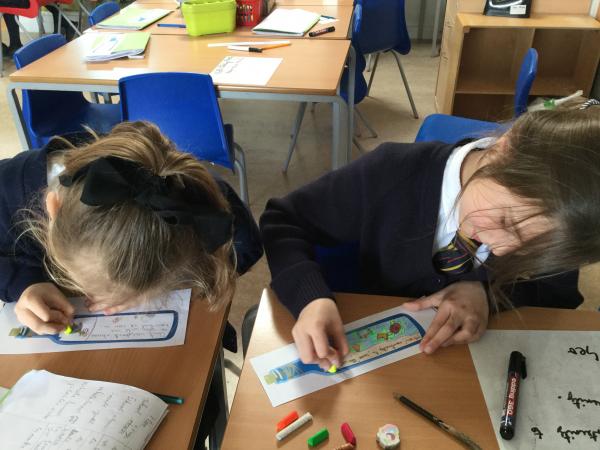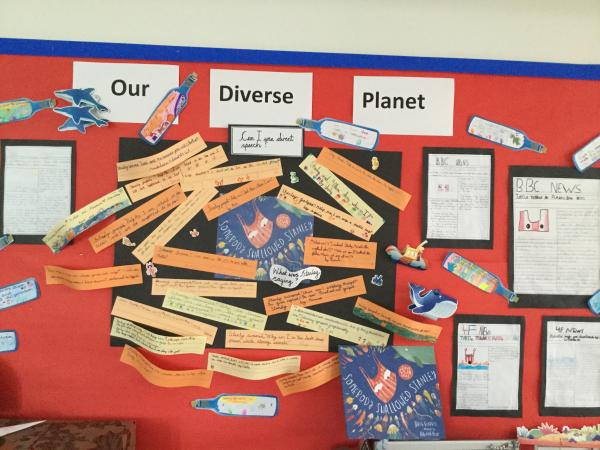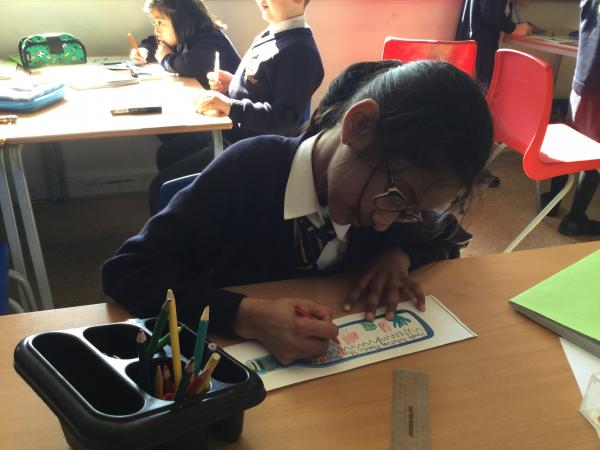 Building A Camp for the Roman Soldiers
4G had a great afternoon in our nature area designing and building a camp site for Roman soldiers as part of our history topic.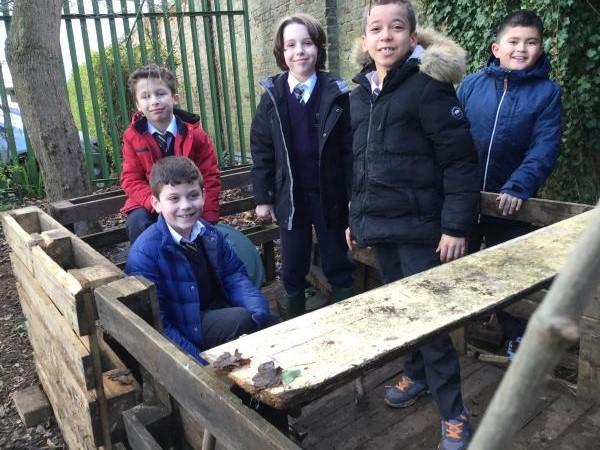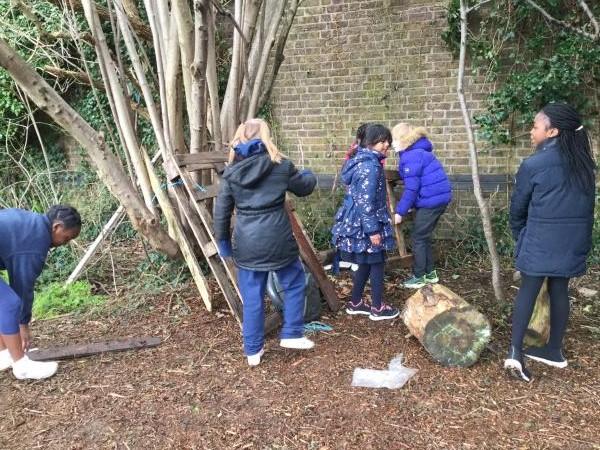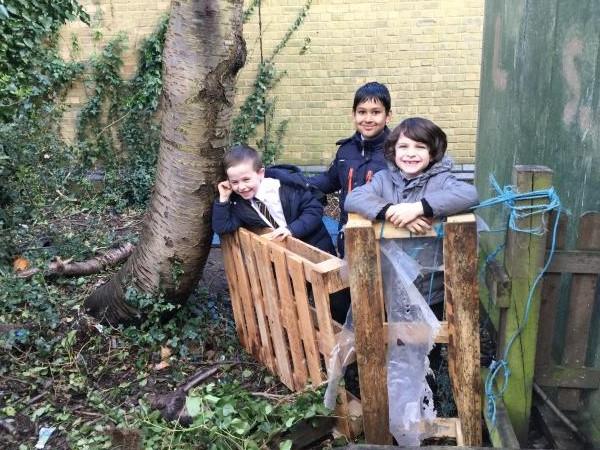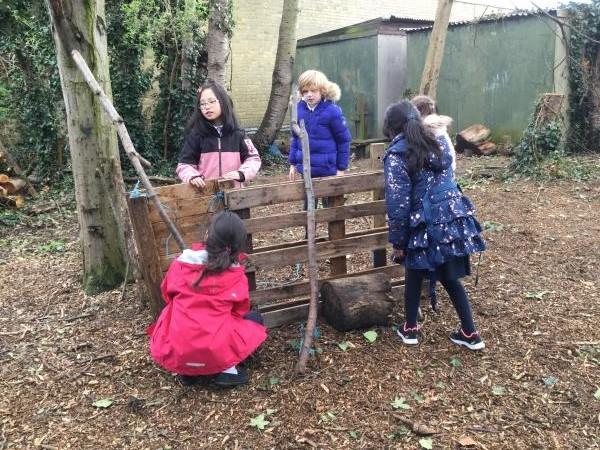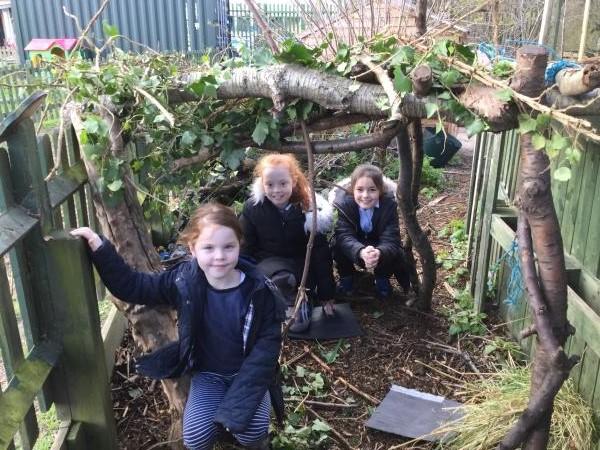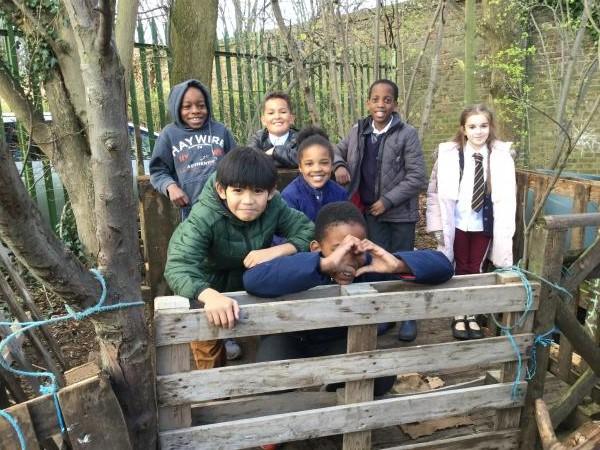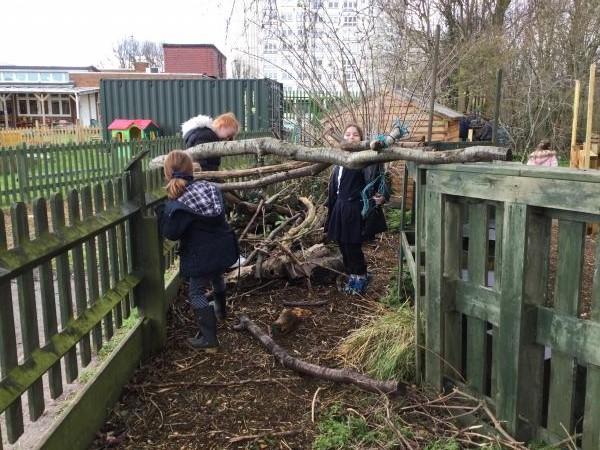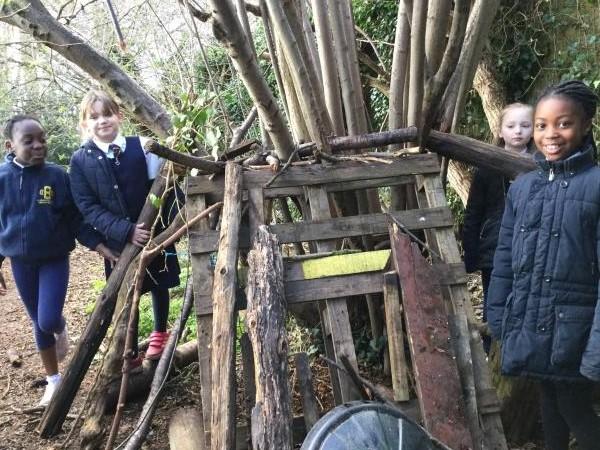 The start of a new display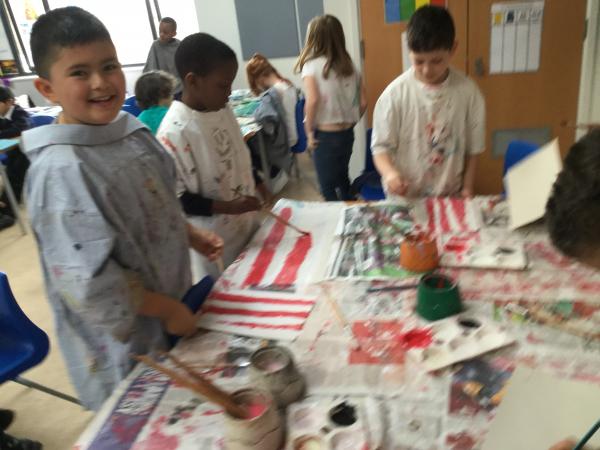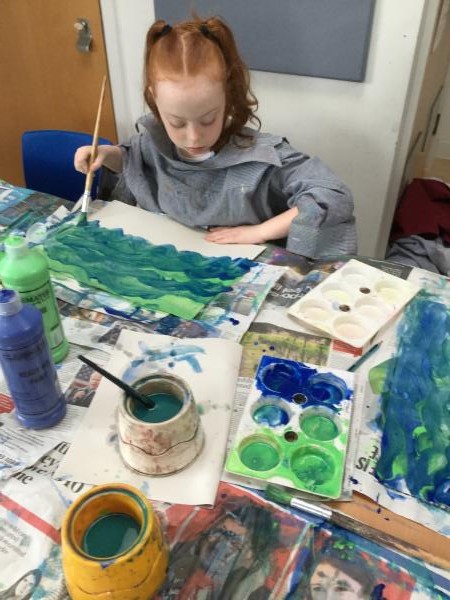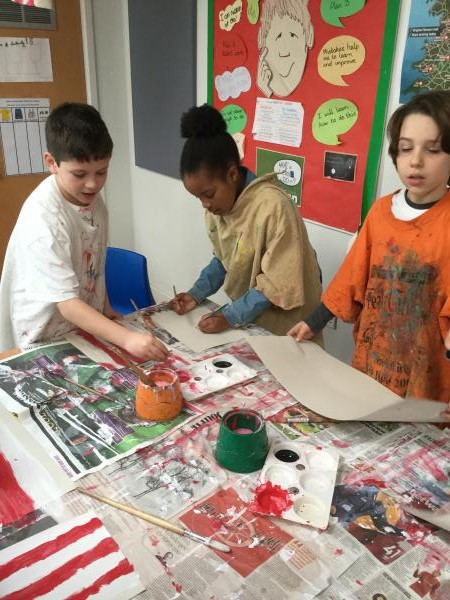 World Book Day
4G showing off their great t-shirt designs and enjoying the reading afternoon in the hall.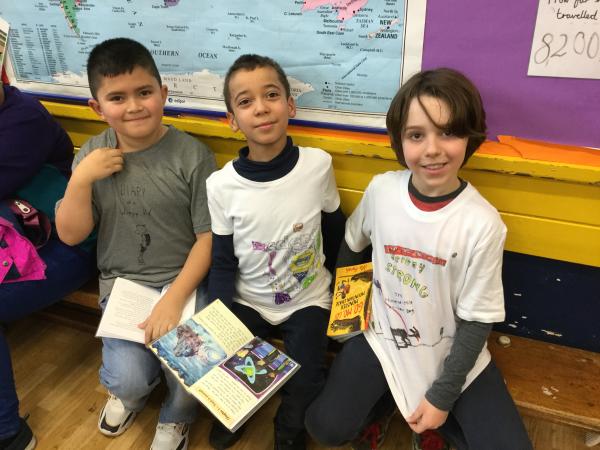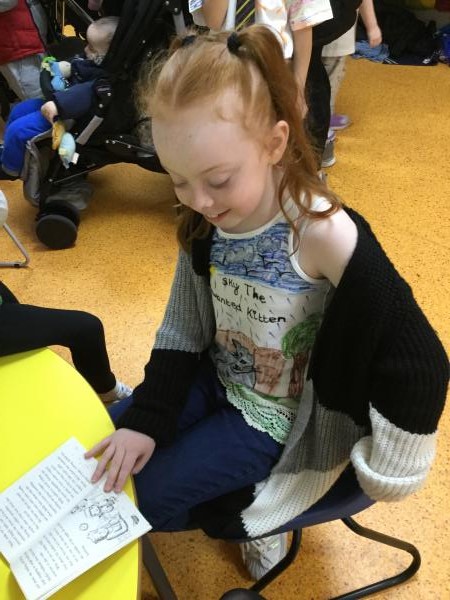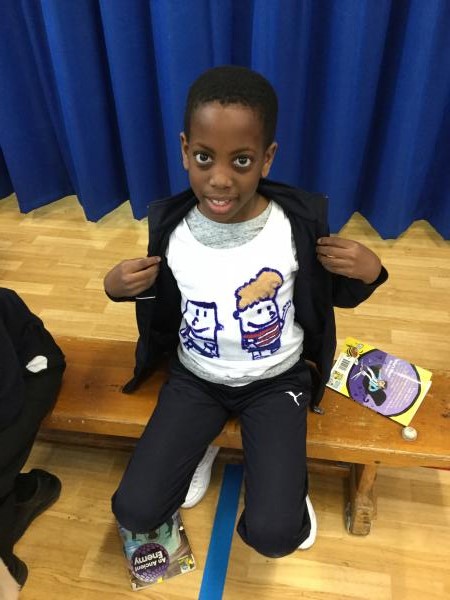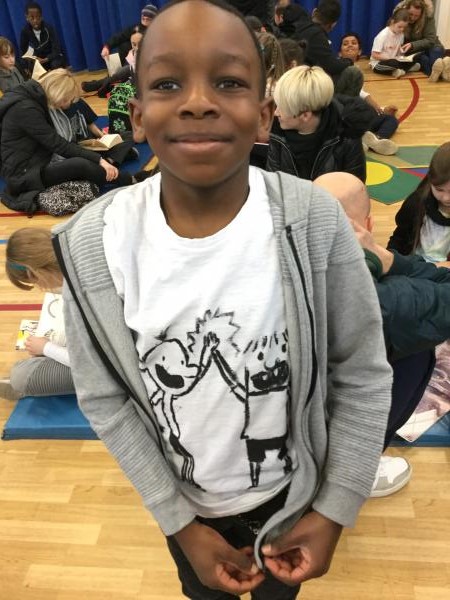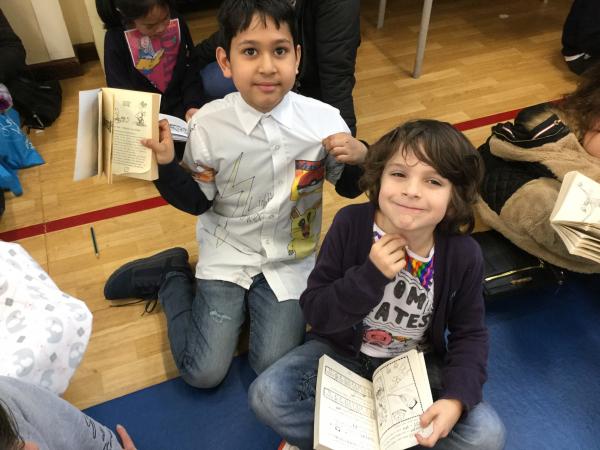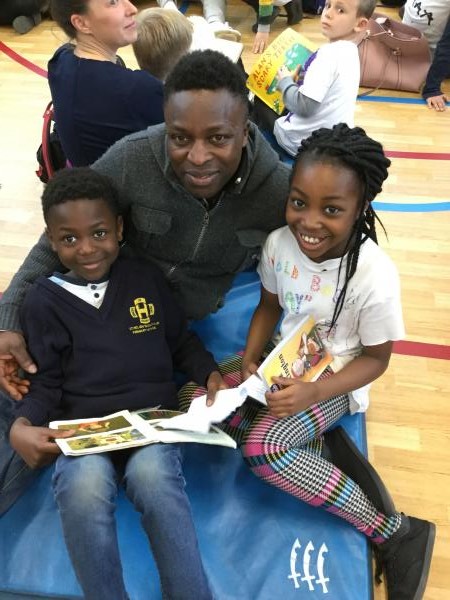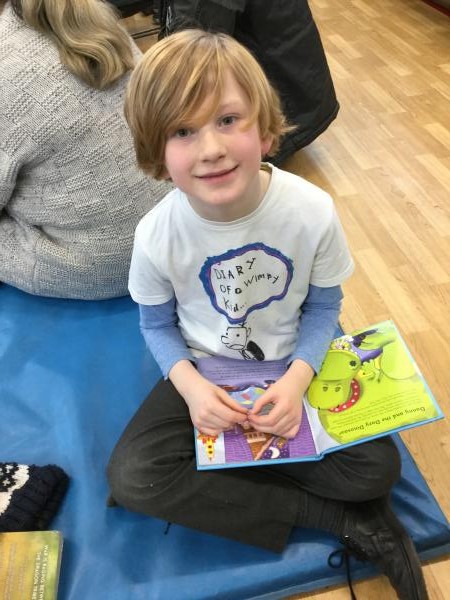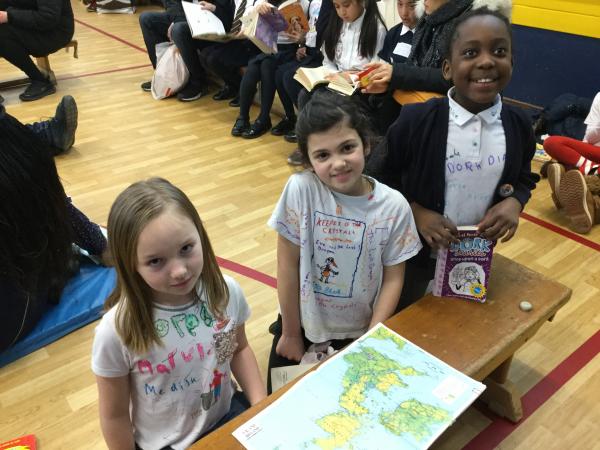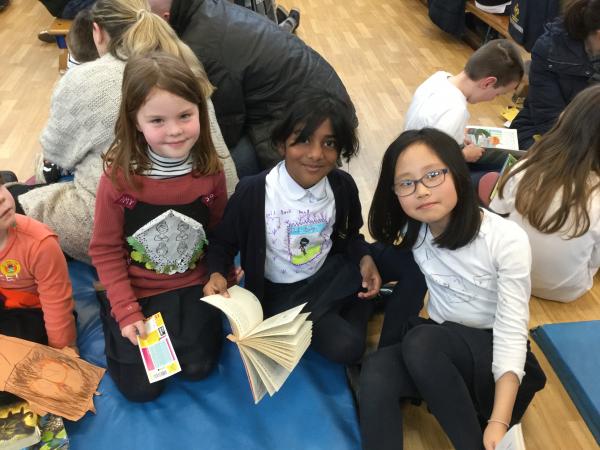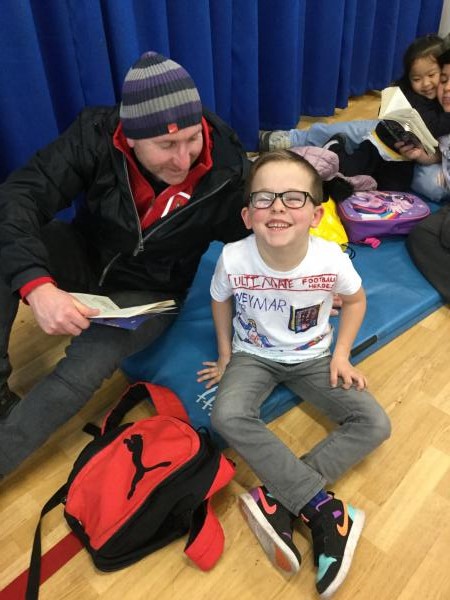 Please hold the line caller.........
4G had a great morning making telephones as part of our Sound Topic. They really worked hard and we even managed to set up a 4 person call!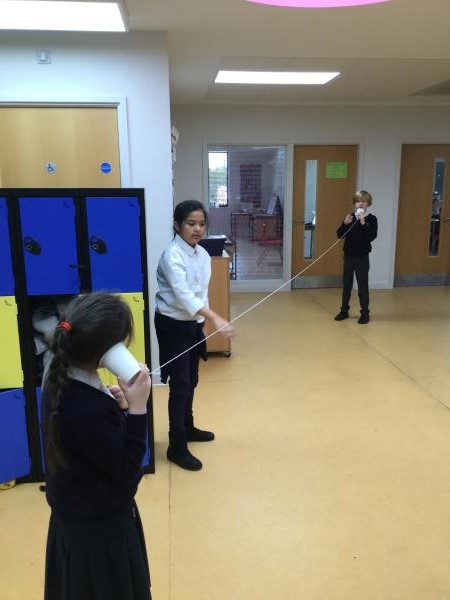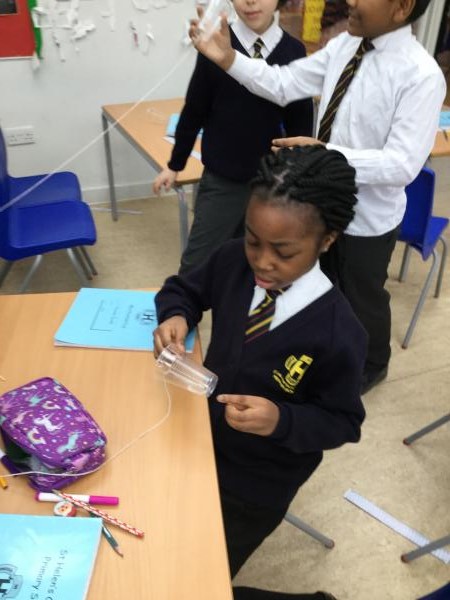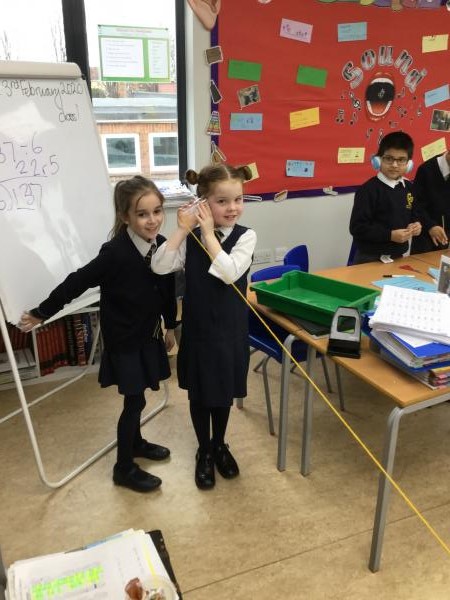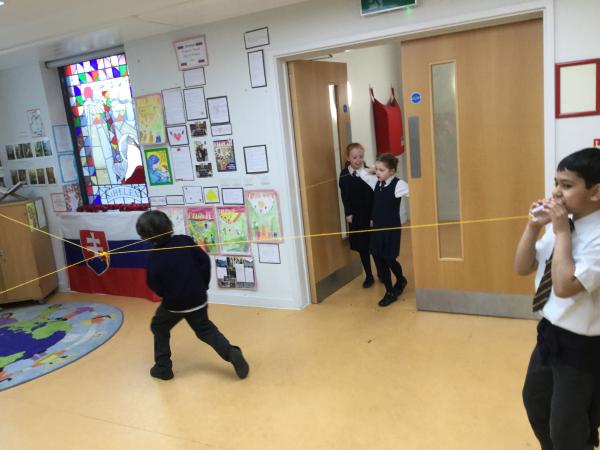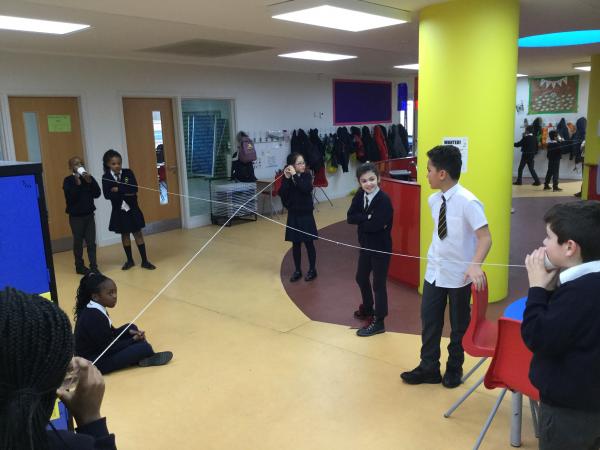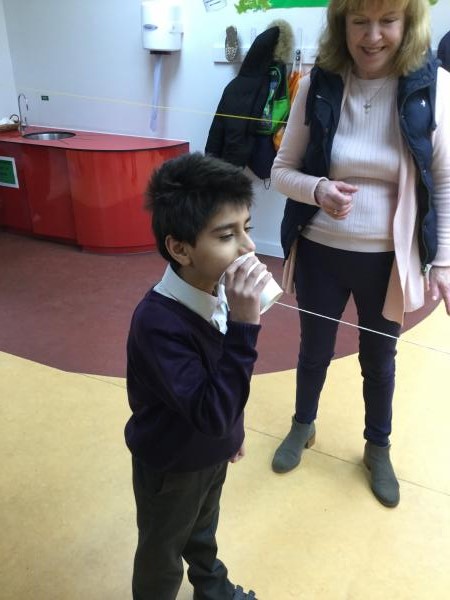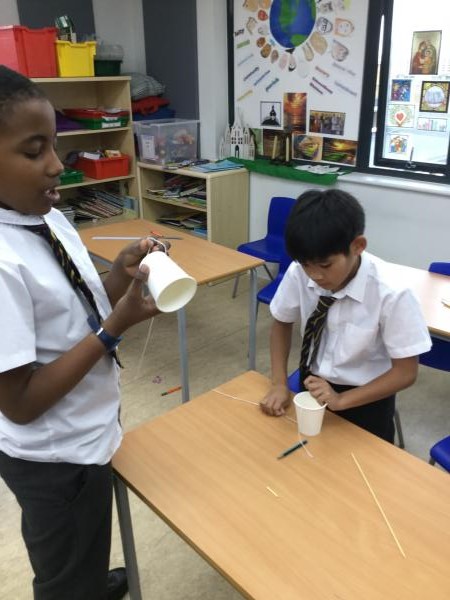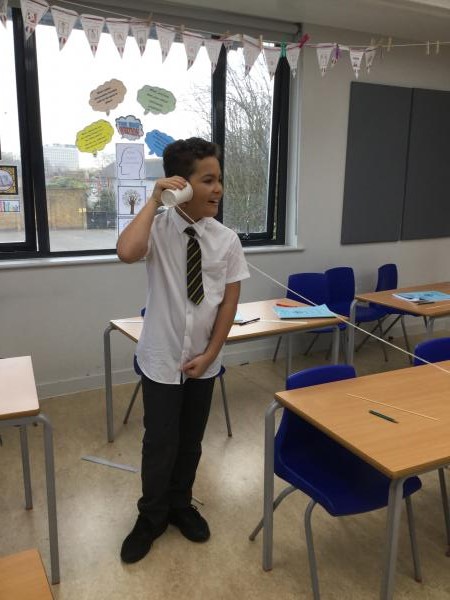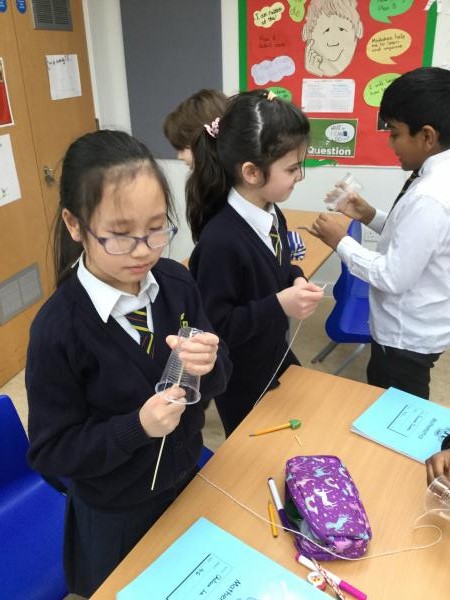 Everybody listening - it's The School of Noise!
4F & 4G had a brilliant morning learning all about sound with 'The School of Noise' investigating how sound is formed and looking at numerous different instruments and machines that produced sounds. The class looked at different ways of producing 'music' and we also had a go at being 'foley technicians' and dubbing sounds onto a film sound track!
A really great learning opportunity for the class, enjoy the photographs.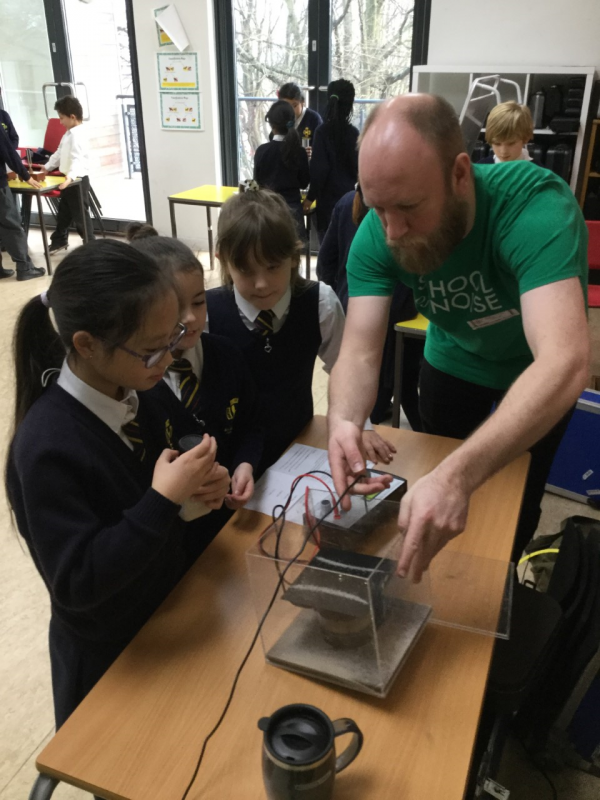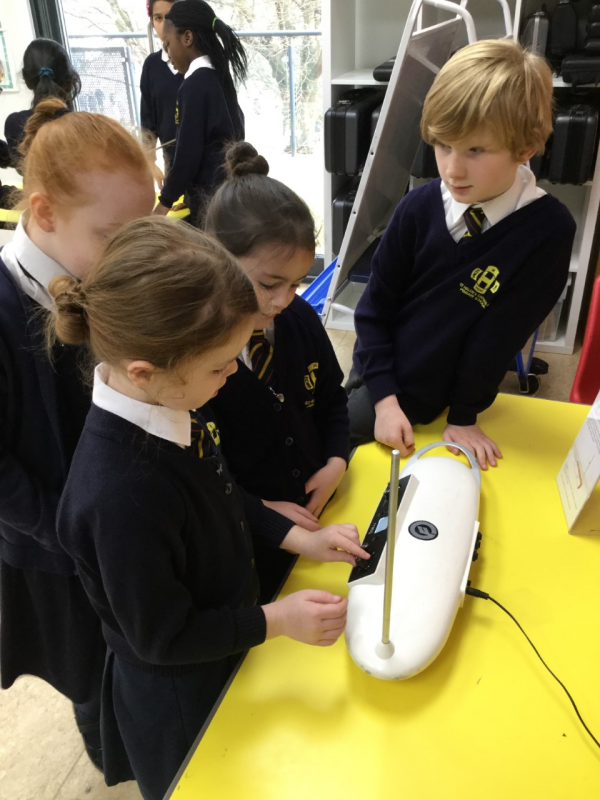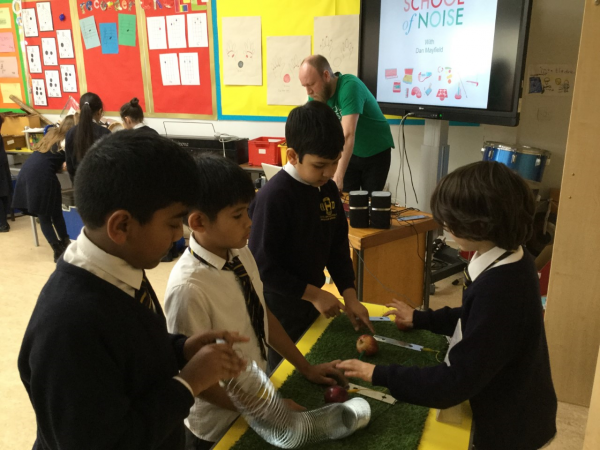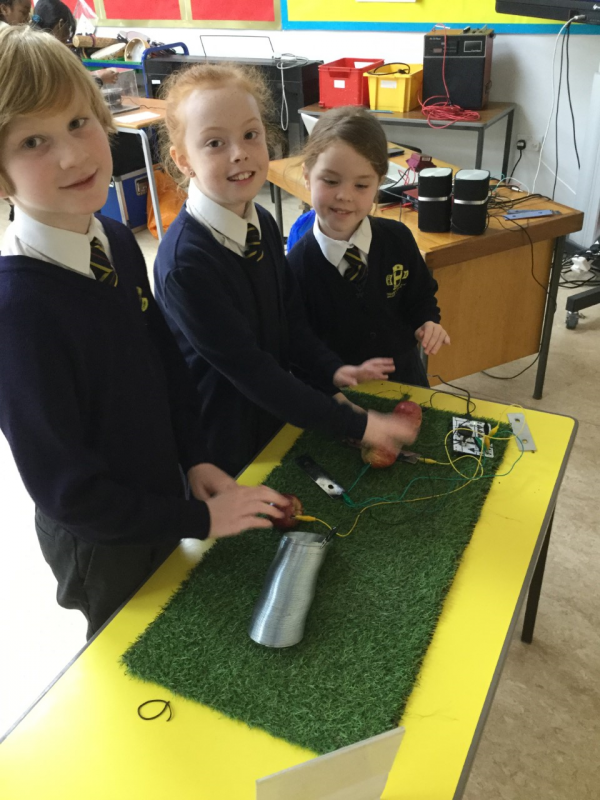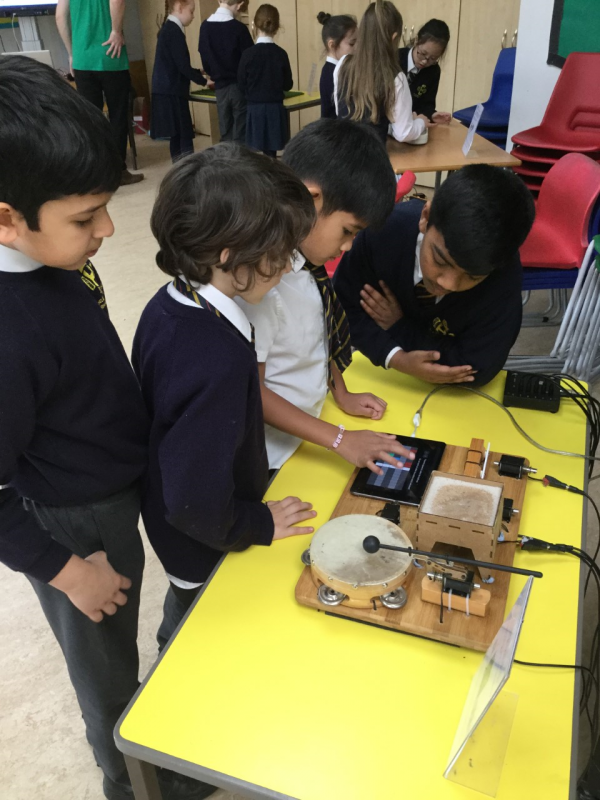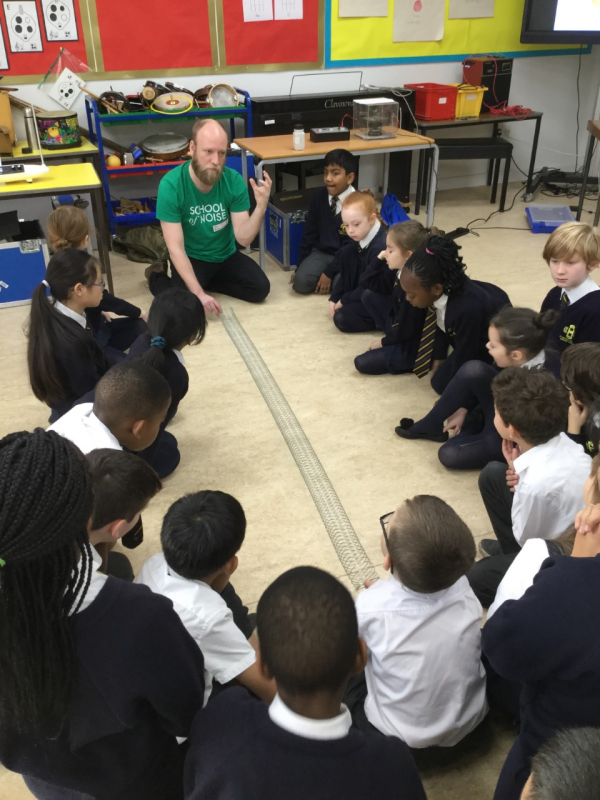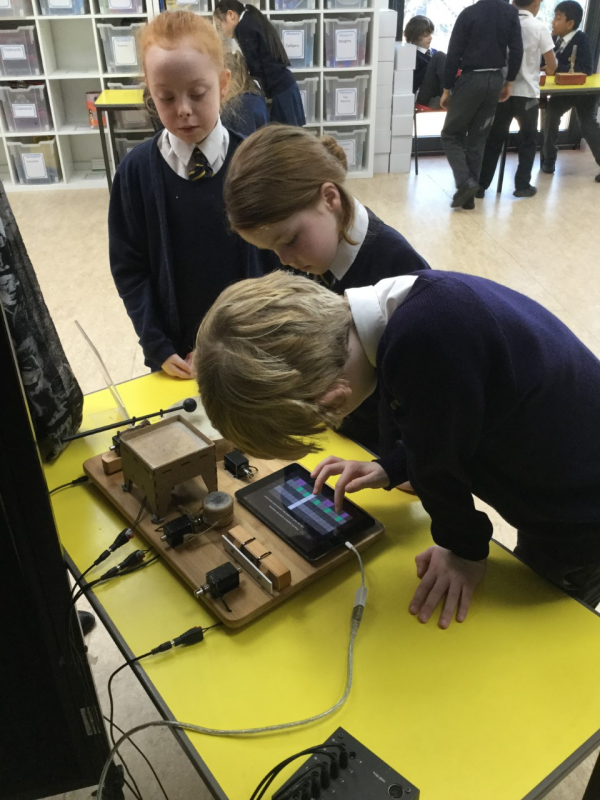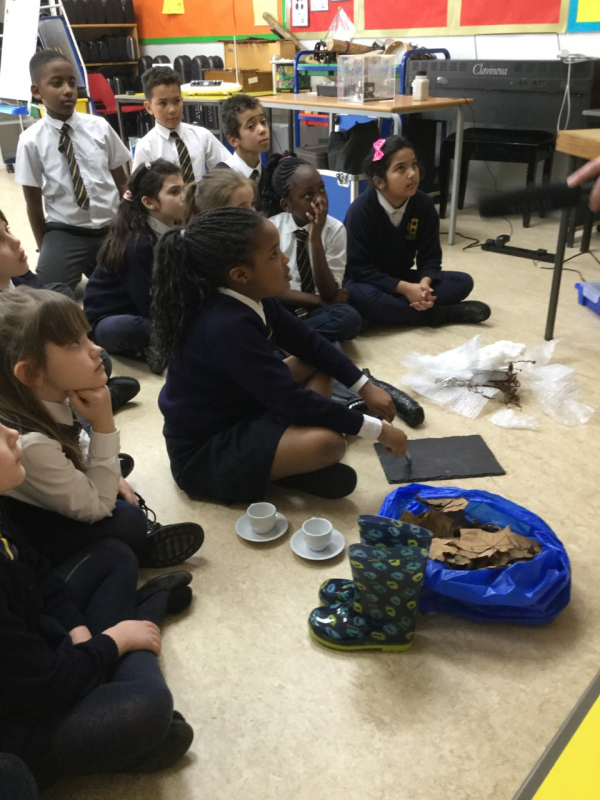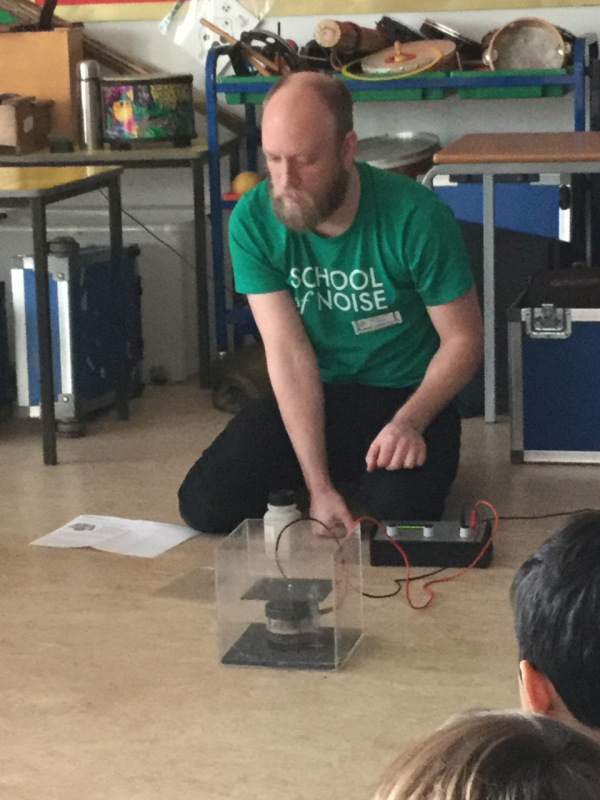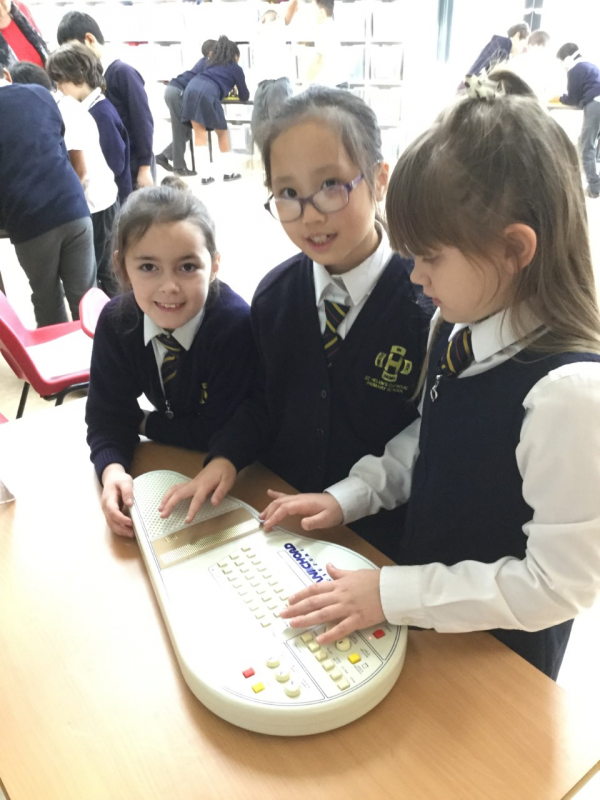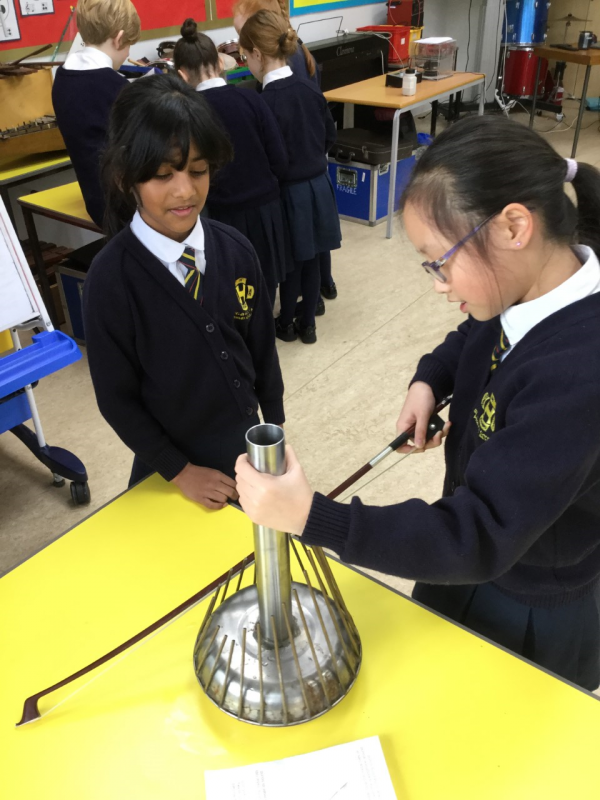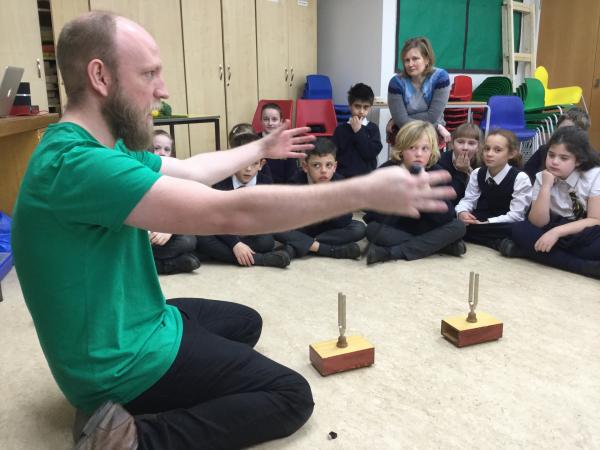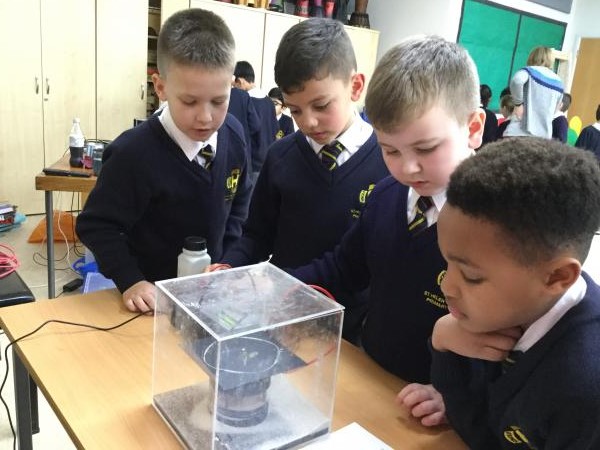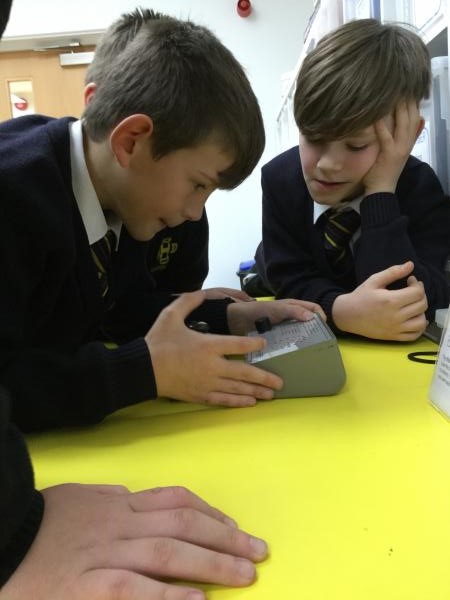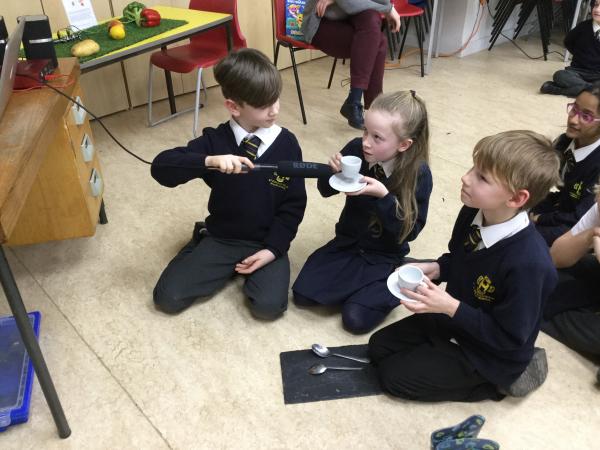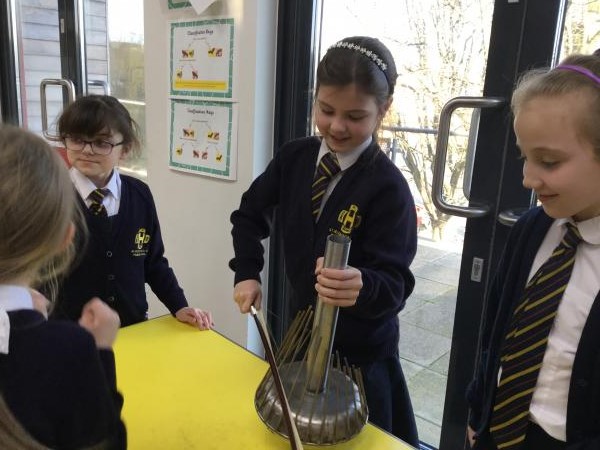 Pizza Express Experience
Class 4G also had a 'taste - tastic' time during our visit to Pizza Express, who kindly gave us lessons in making pizzas: dough tossing and taste testing. What a great trip out to a local business, thank you Pizza Express.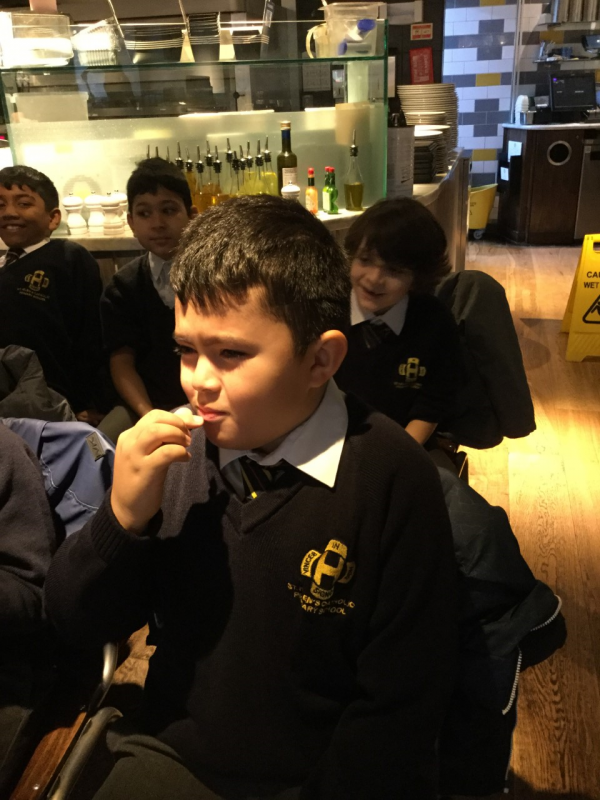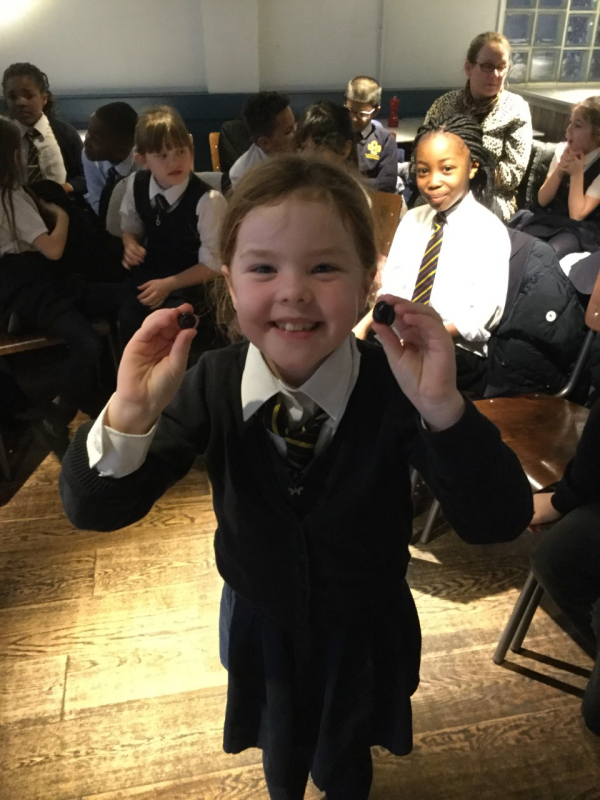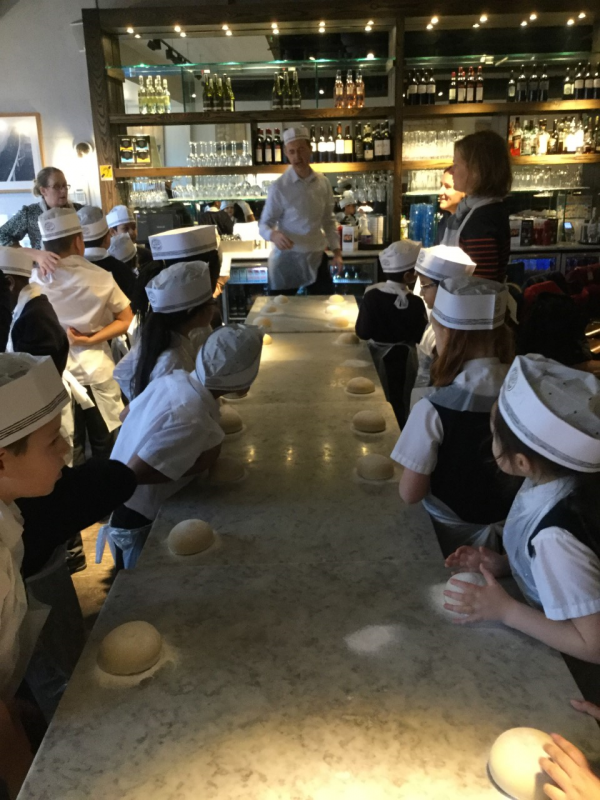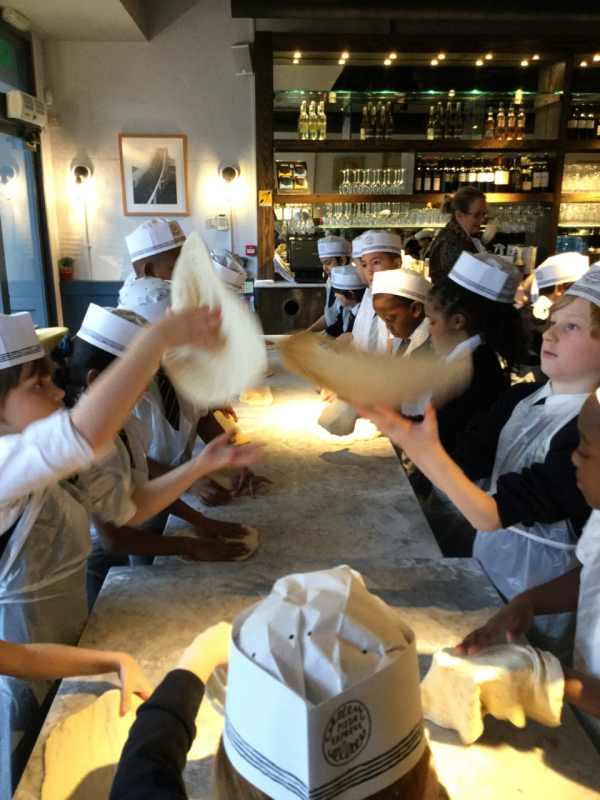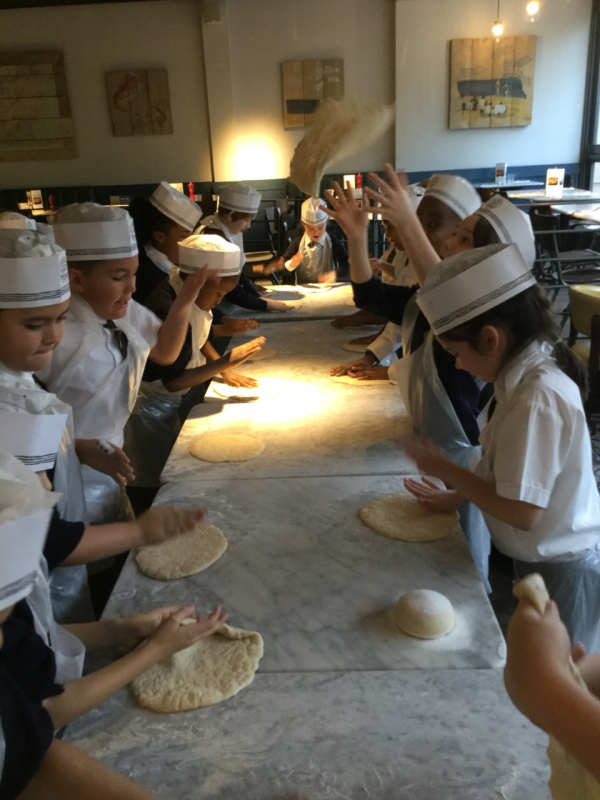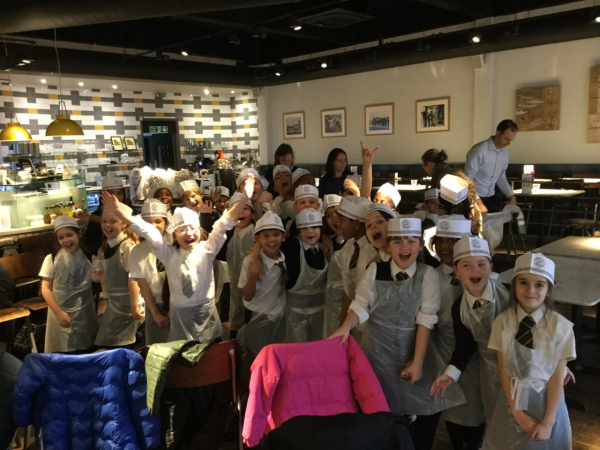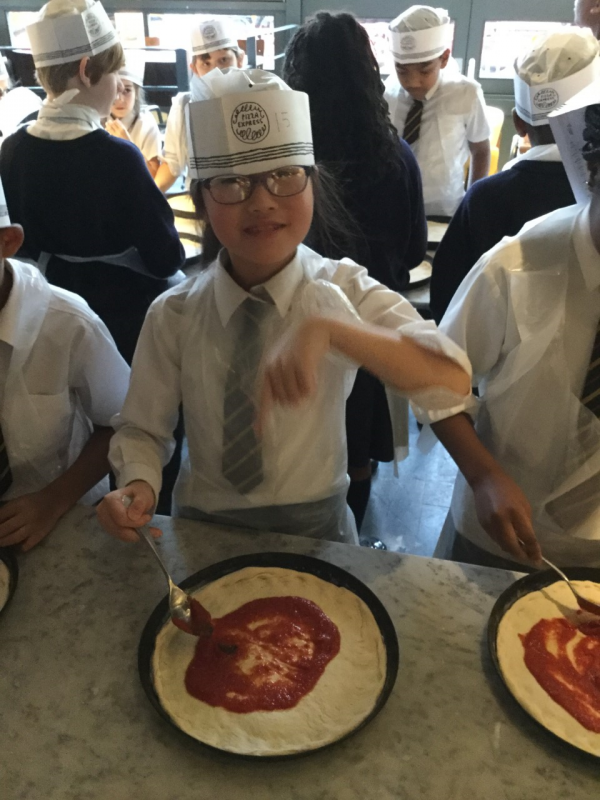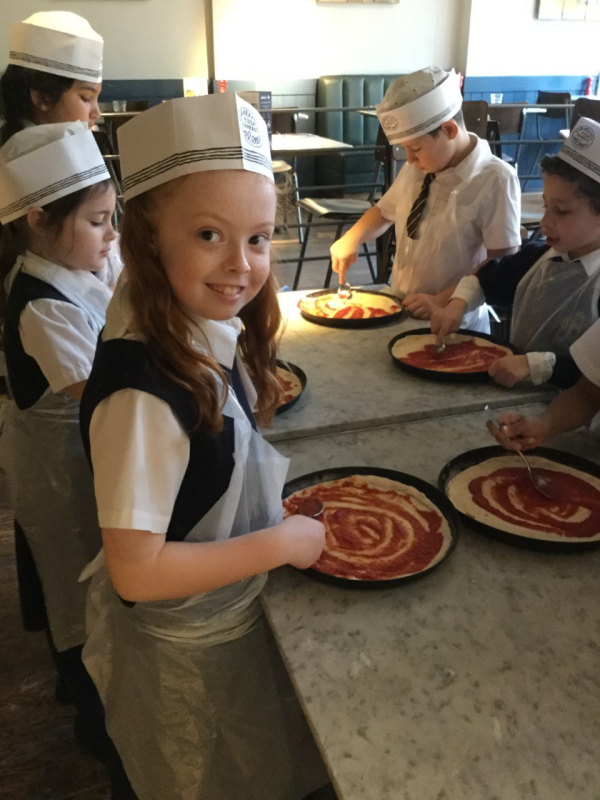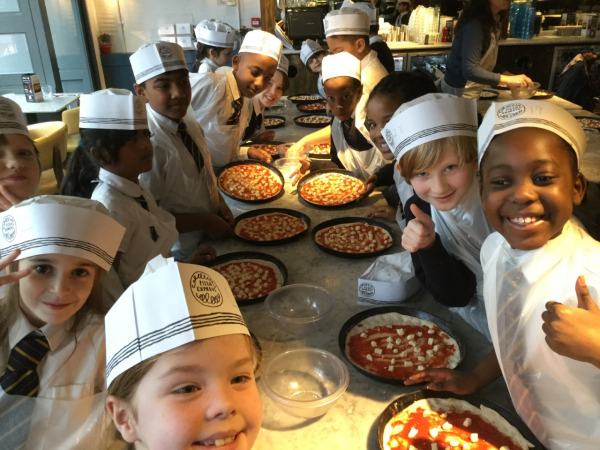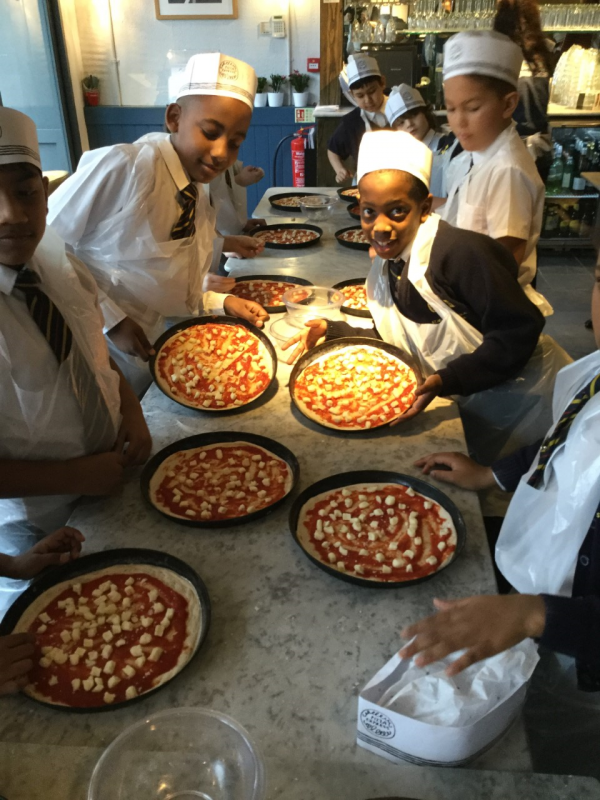 A class of bright sparks!
Class 4G have had a fantastic start to the new year. We have been completing our circuit work, looking at ways to increase the brightness of bulbs, testing items for conductivity and designing electrical switches - there were some really inventive ideas!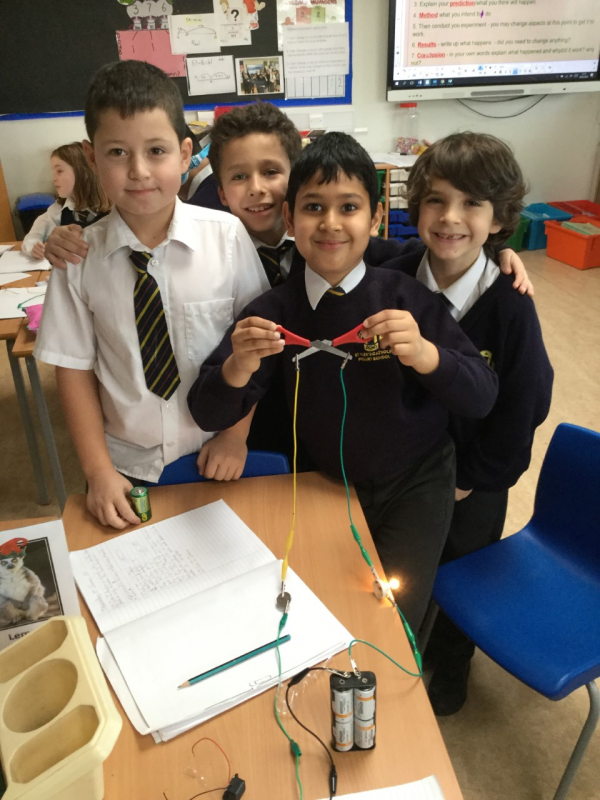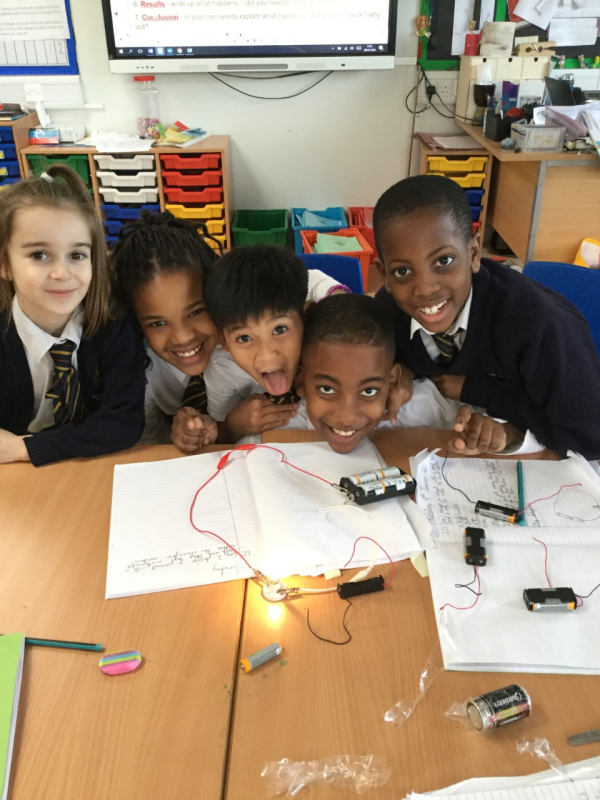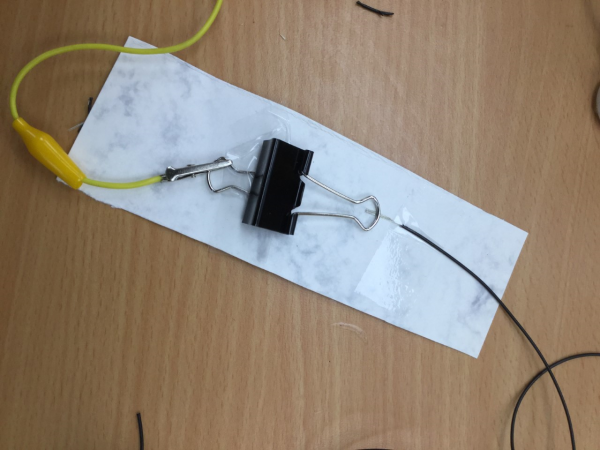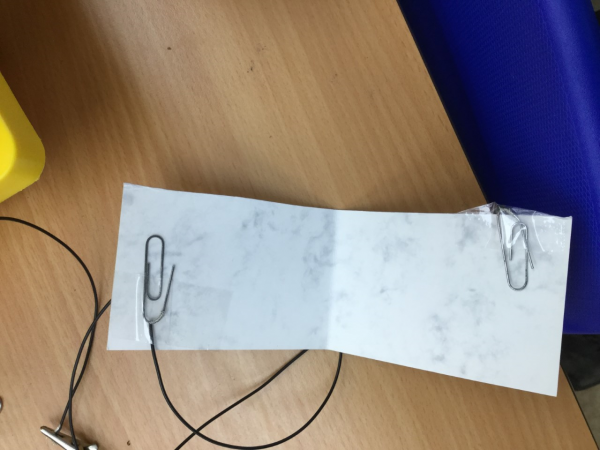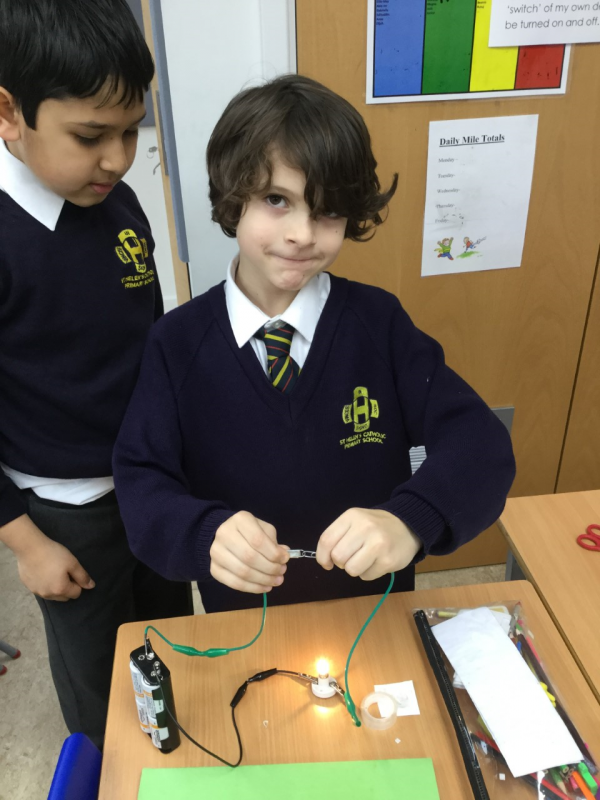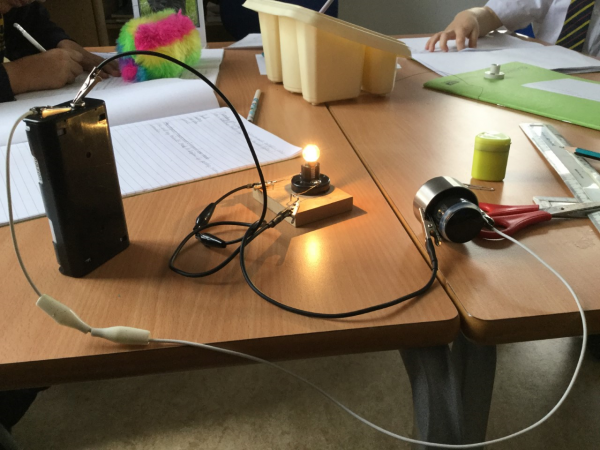 Listening and learning outside
Year 4 investigated different sounds in the nature area . They made their own musical instruments, listened to the birds and watched popcorn explode on the fire whilst listening carefully to the crackling, fizzing and popping!
4G were busy in the nature area - feeding the birds, climbing trees, making and building!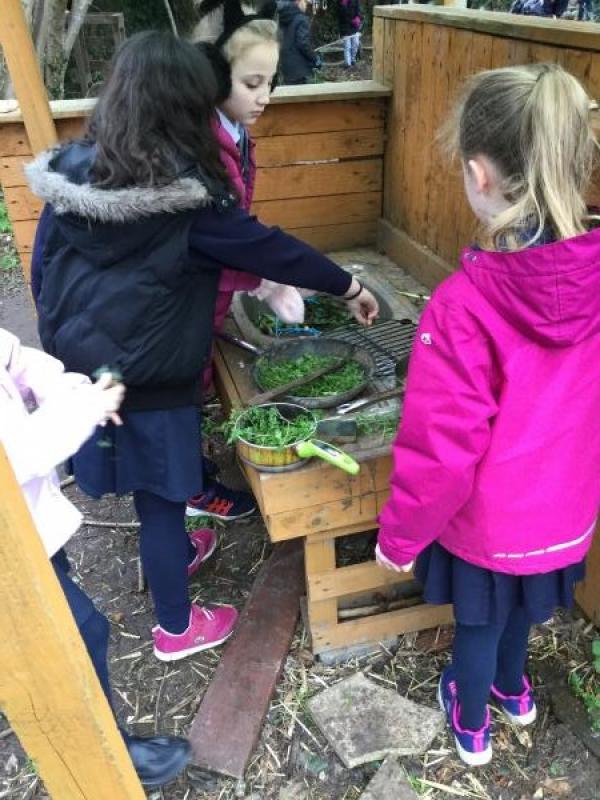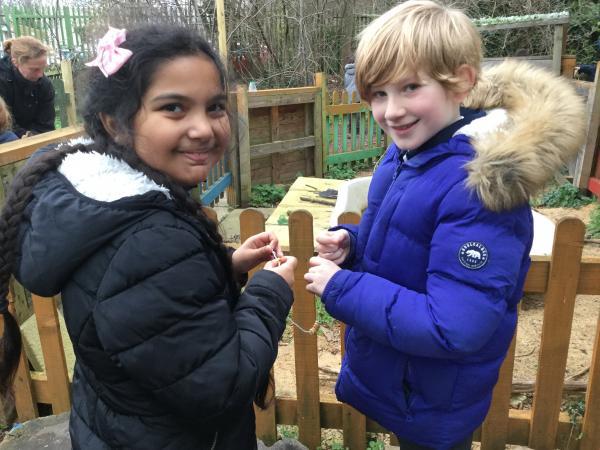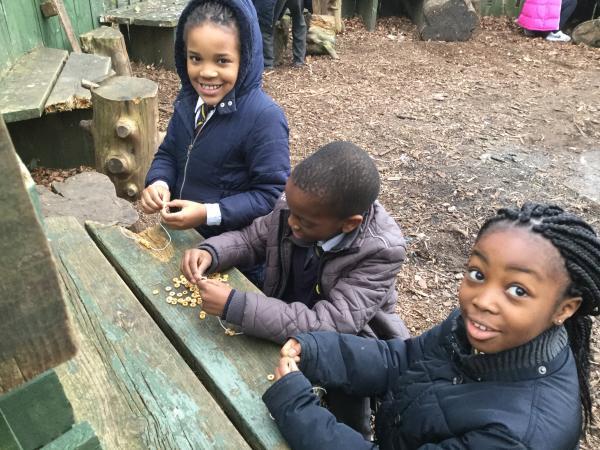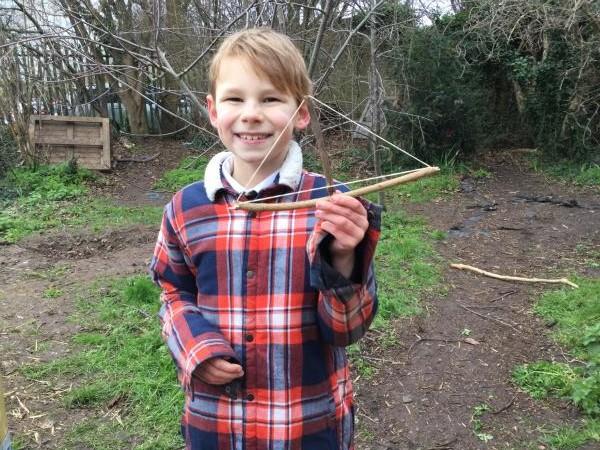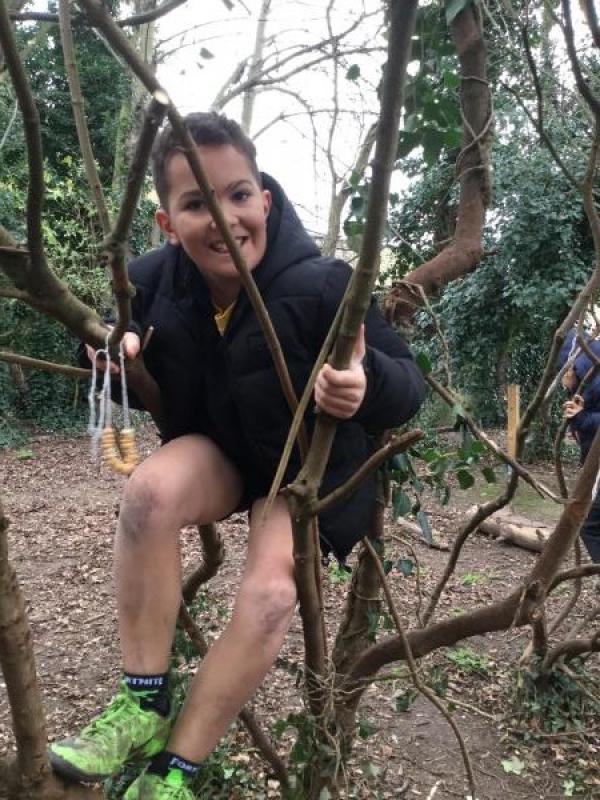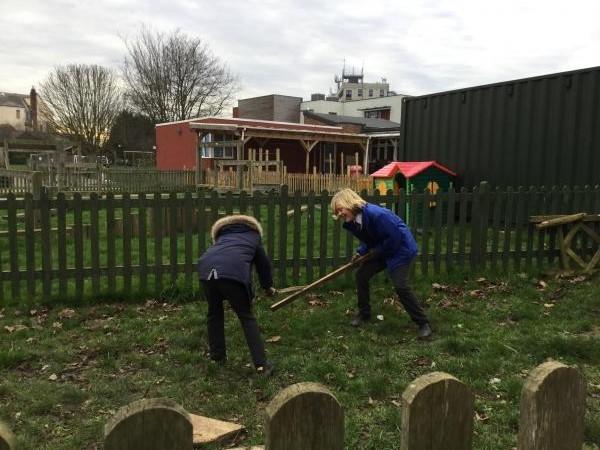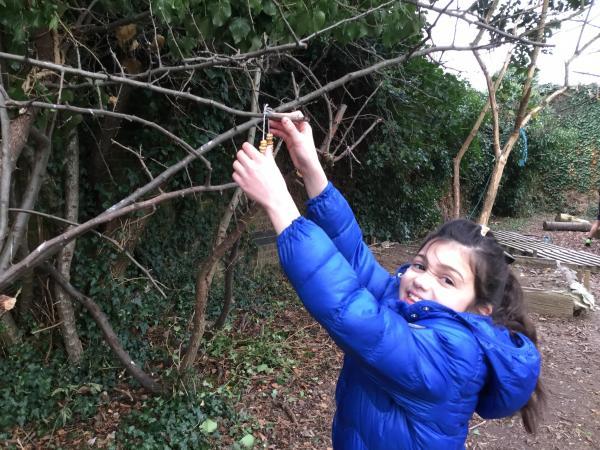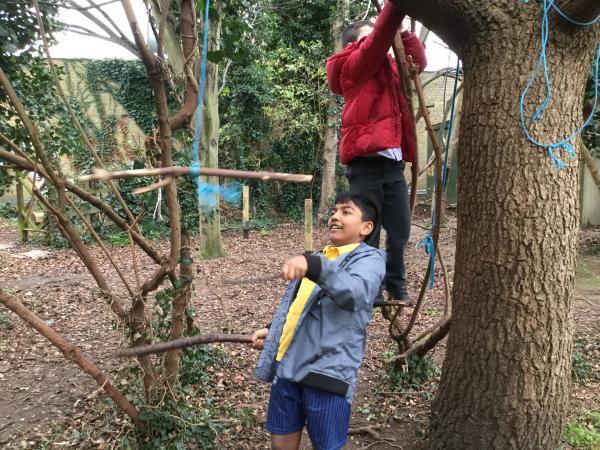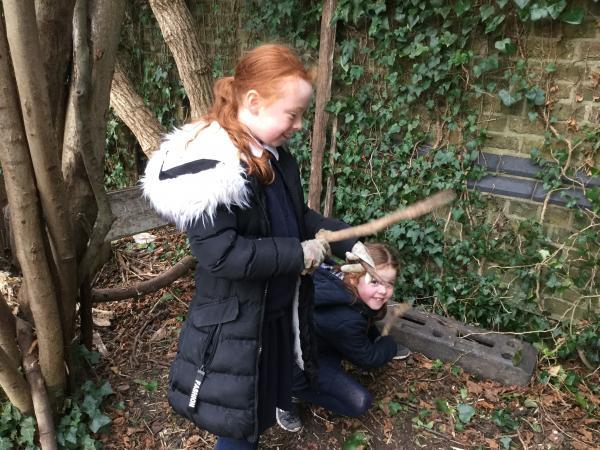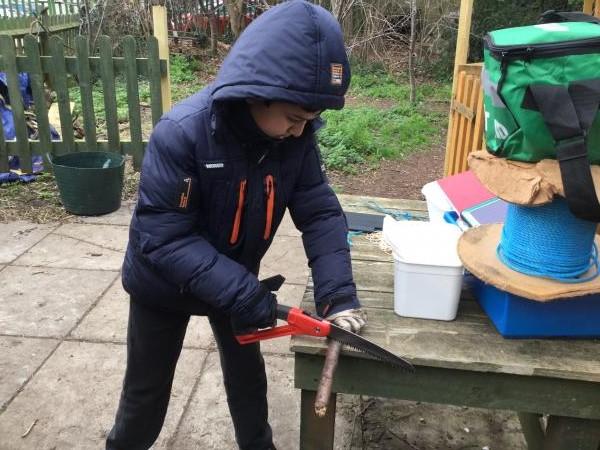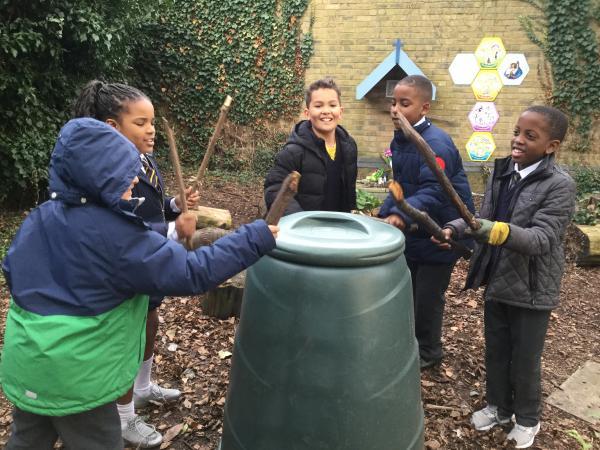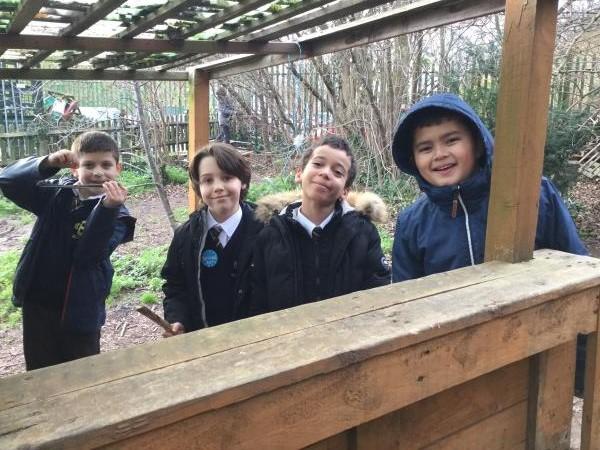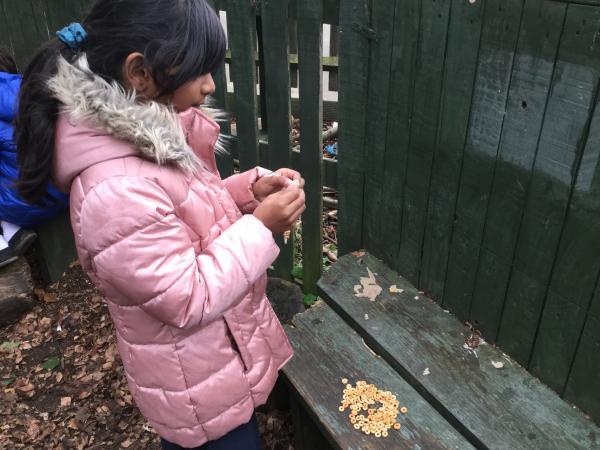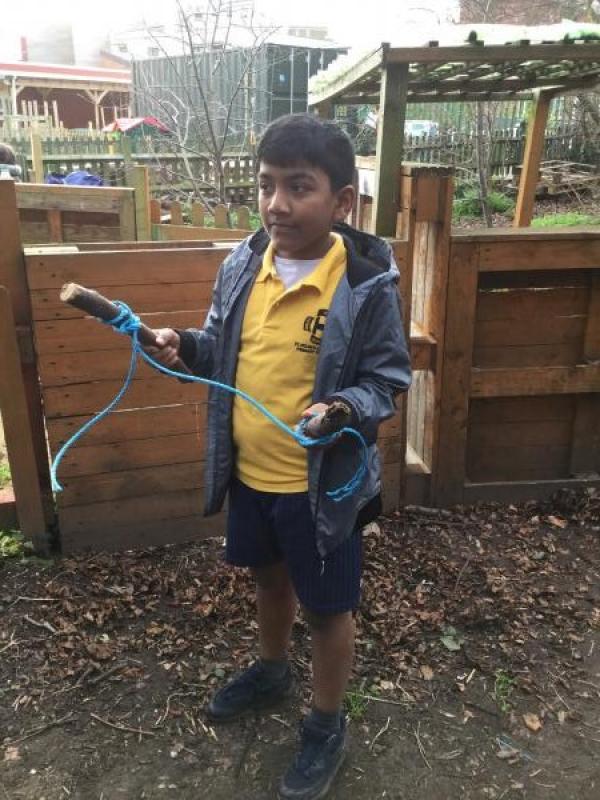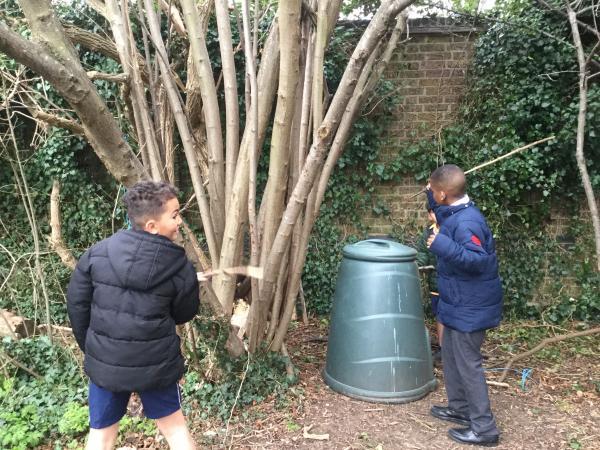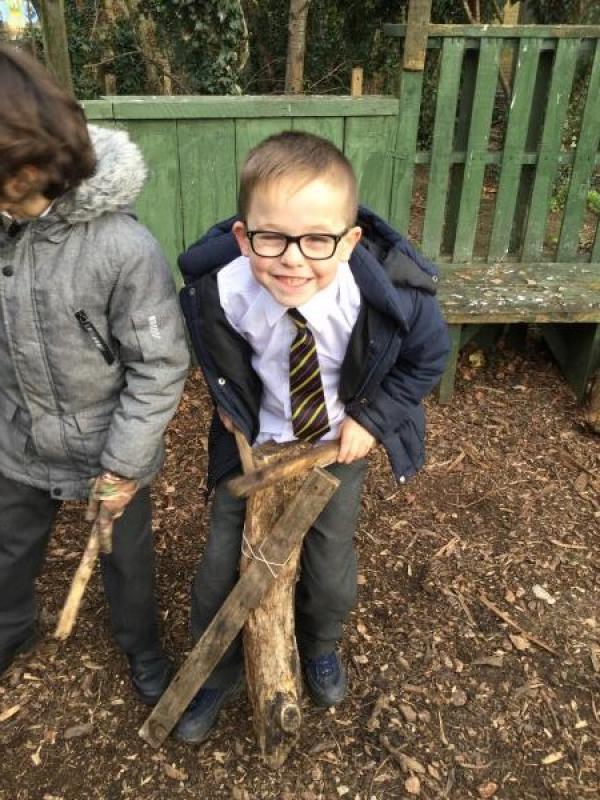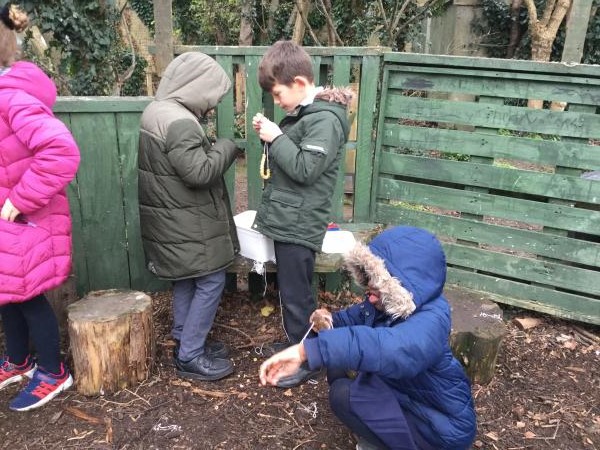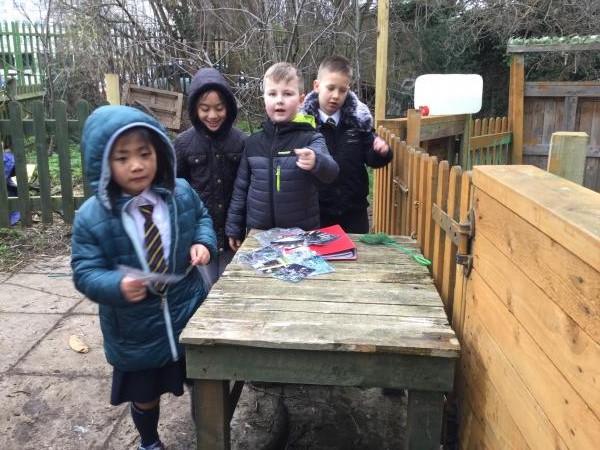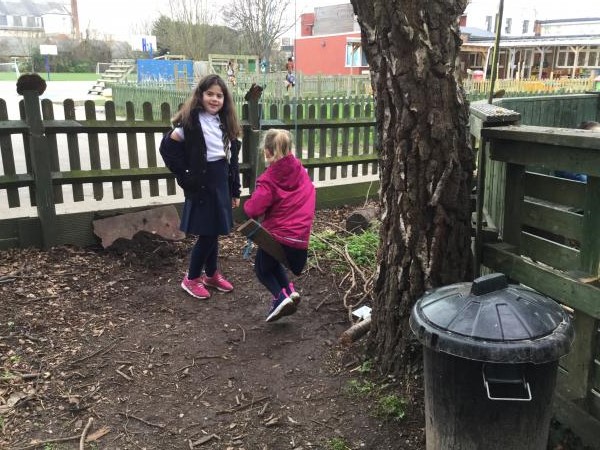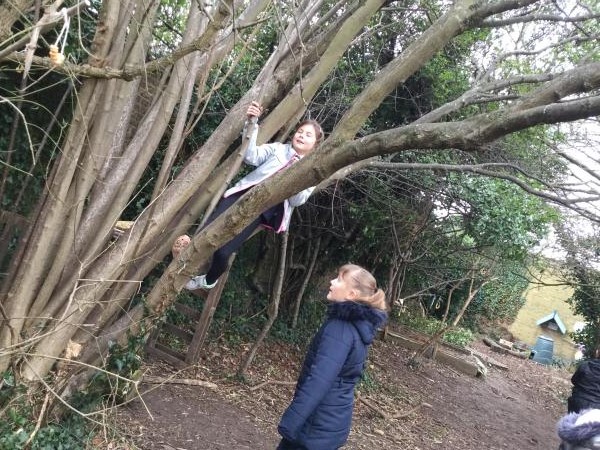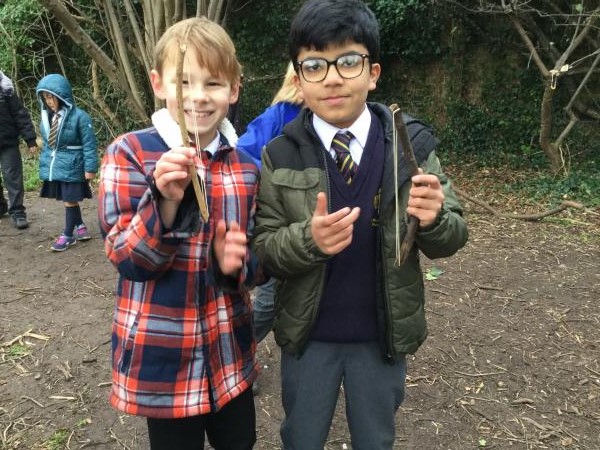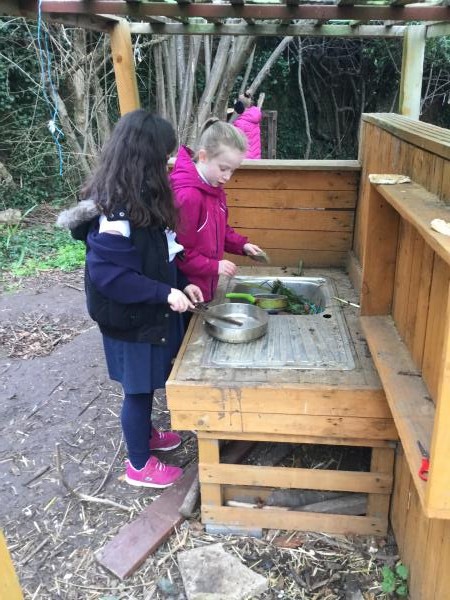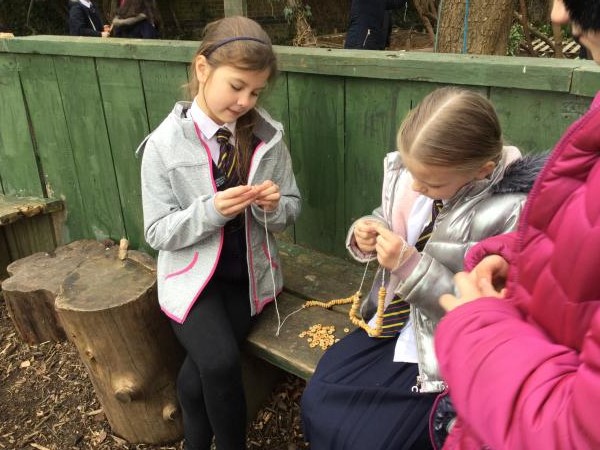 Southend Library
Class 4G had a fantastic time on their visit to the Forum this week. They looked at maps of Southend dating back to 1777! There have been so many changes.
They had the joy of listening to a story in the children's library and were able to check out how the library books are ordered and found out about breaking the code!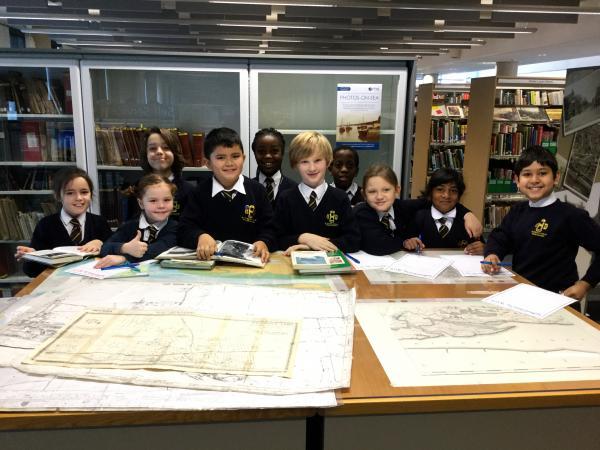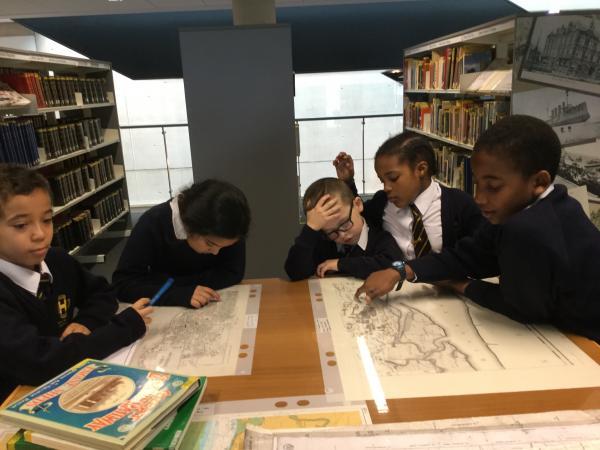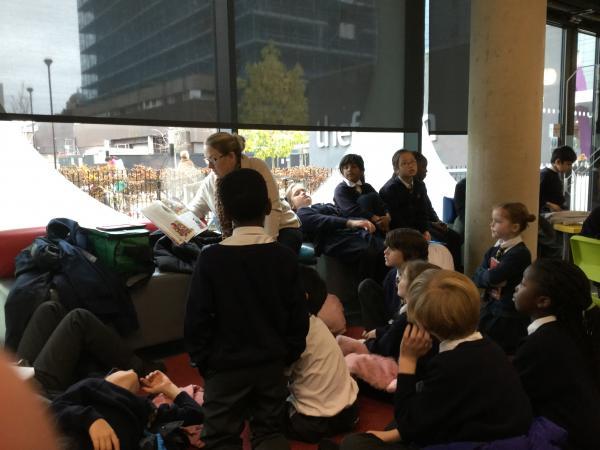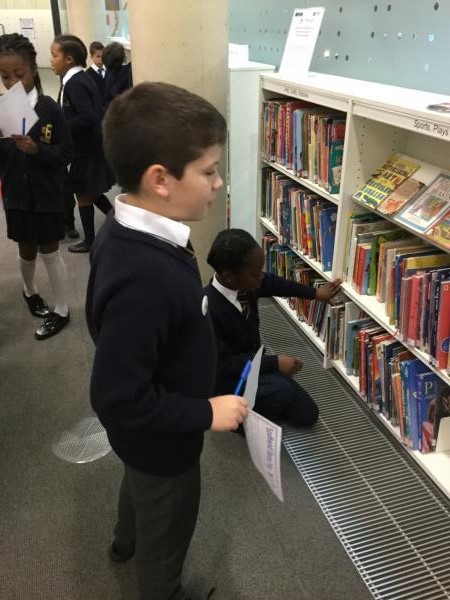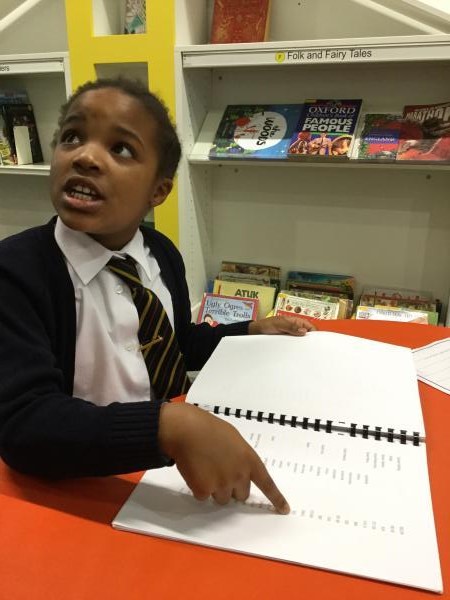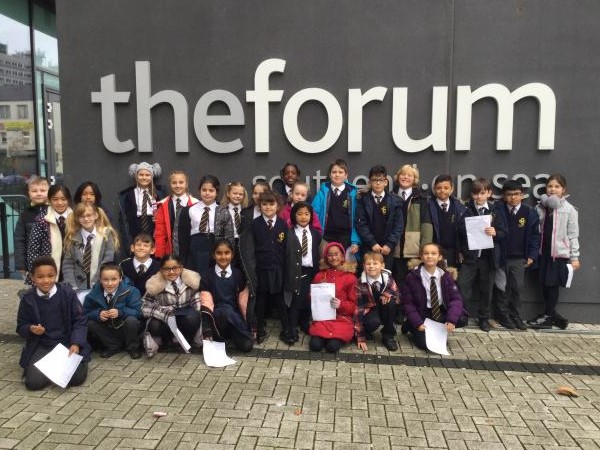 Class 4F visit Southend Library
Life without electricity
4F went into the nature area and thought about what life was like before electricity.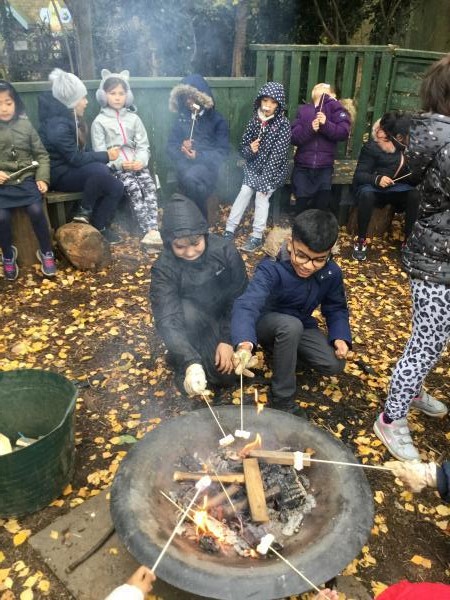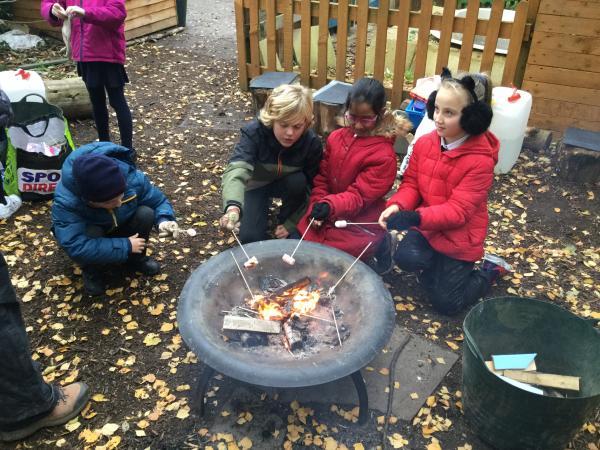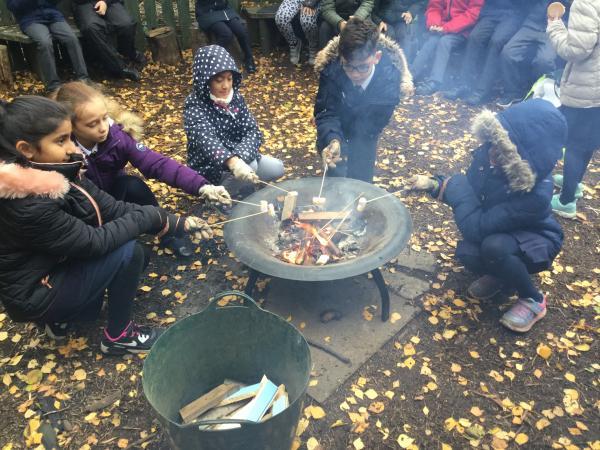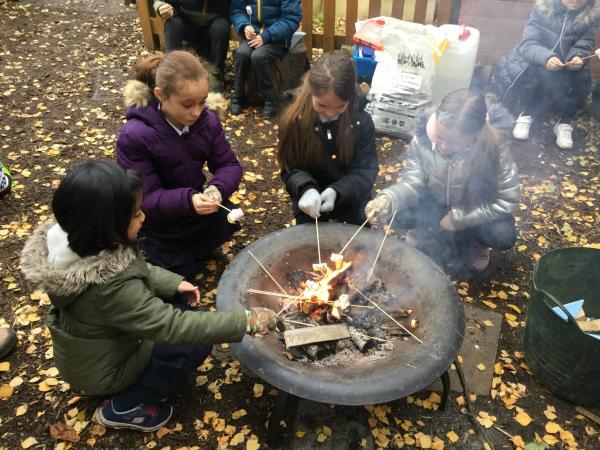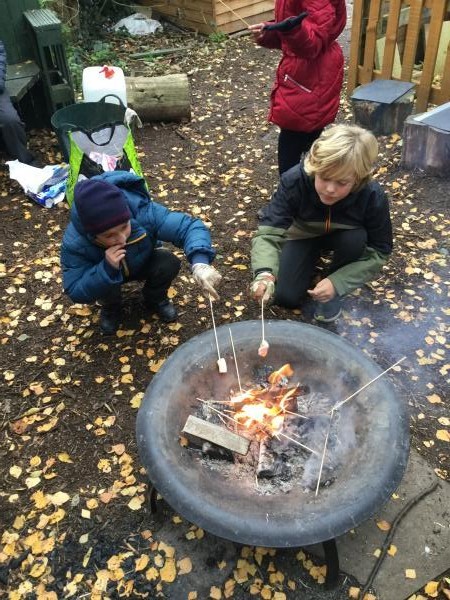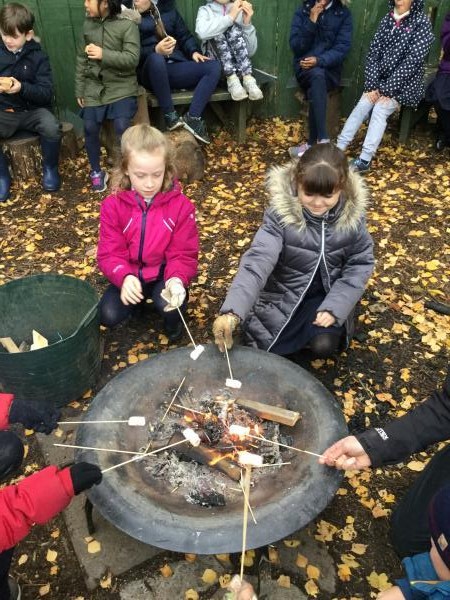 An illuminating morning!
4G had an illuminating morning designing and then building electrical circuits using bulbs, buzzers and switches for our topic work.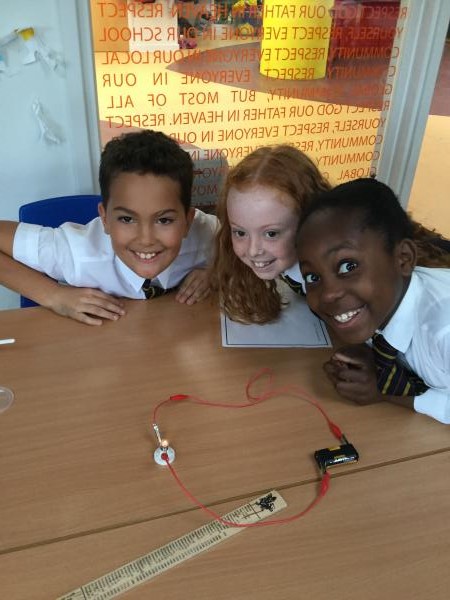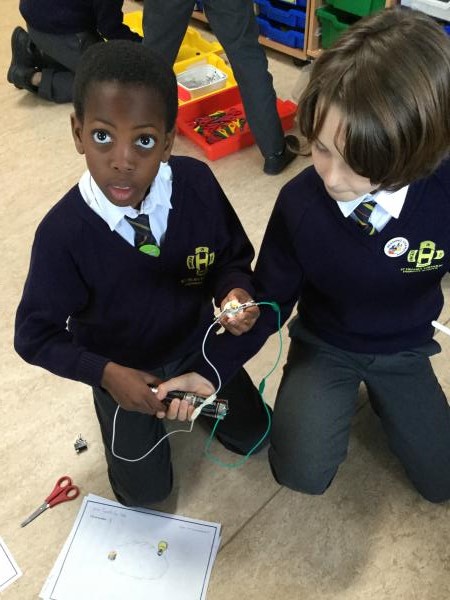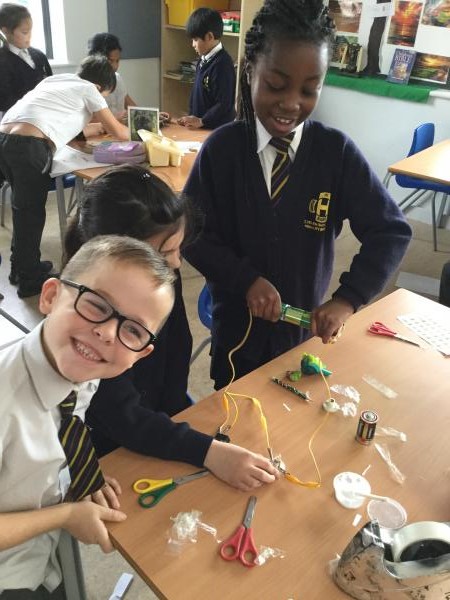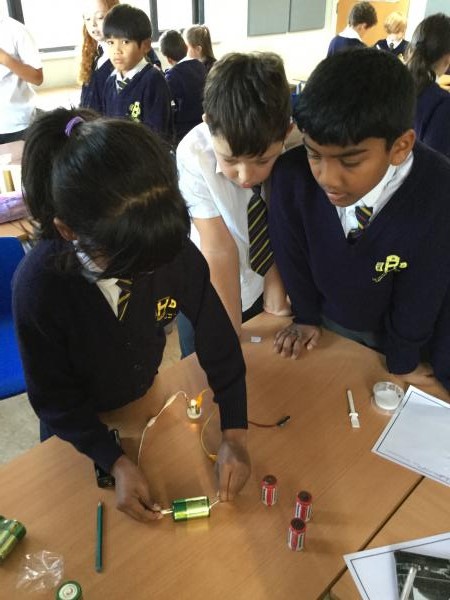 Angry Birds 2
Year 4 had an amazing trip to the Odeon Cinema on the 12th November to see Angry Birds -2. It was all free under the provision of 'into film' scheme - bonus! The children had a great time (and I think all the adults enjoyed it too!).

Outdoor Activity Day
For our outdoor activity day we decided, as a class, to do 2 activities. First we spent time investigating electricity around the school for our topic work.
We then took part in a class sketching session. We took time to use our artistic skills sketching different view points and different 'things' around the school as part of a bigger art project on shade and light. Look out for the finished project work later in the year!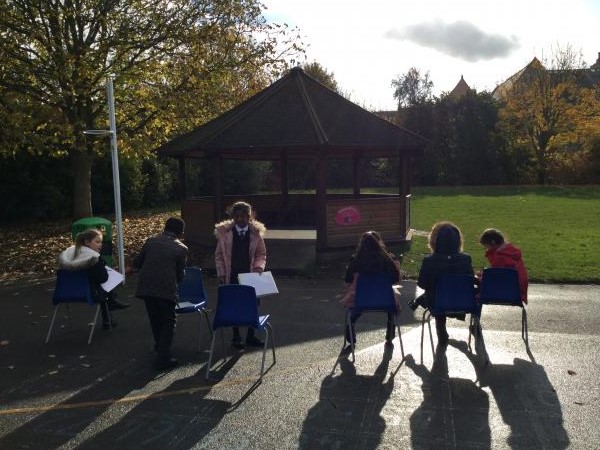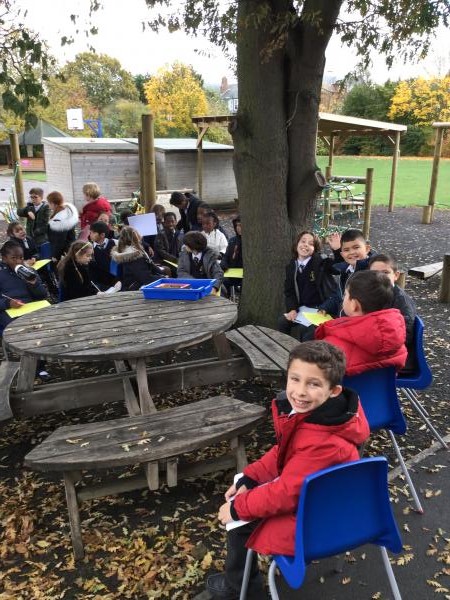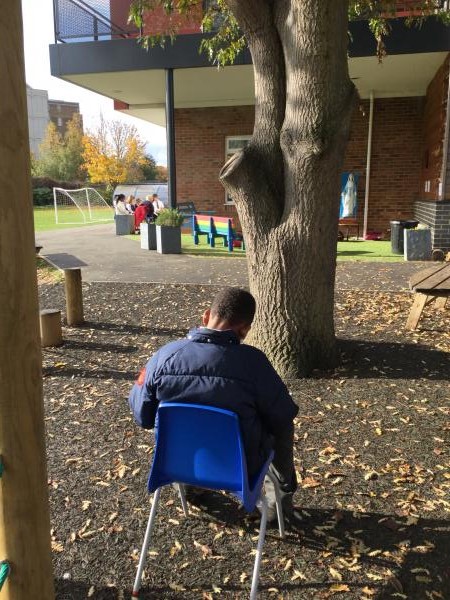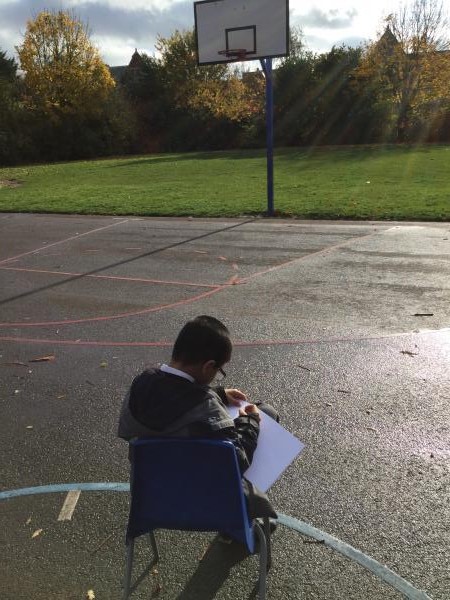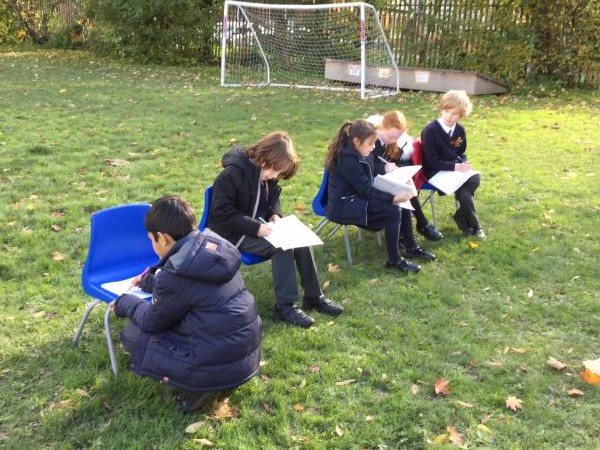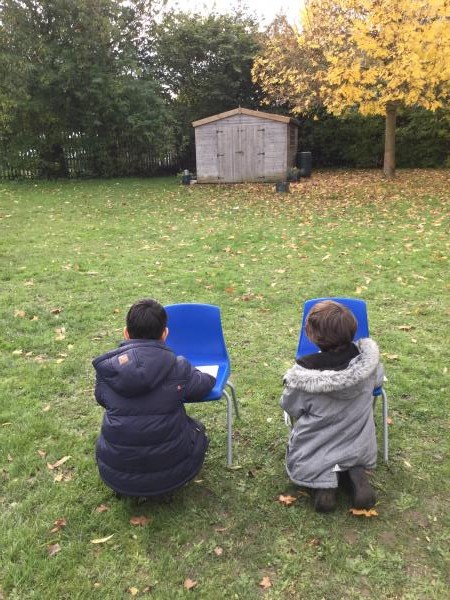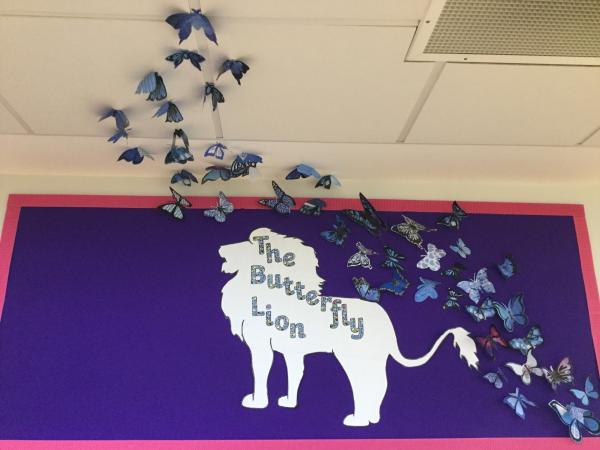 Marvellous Maths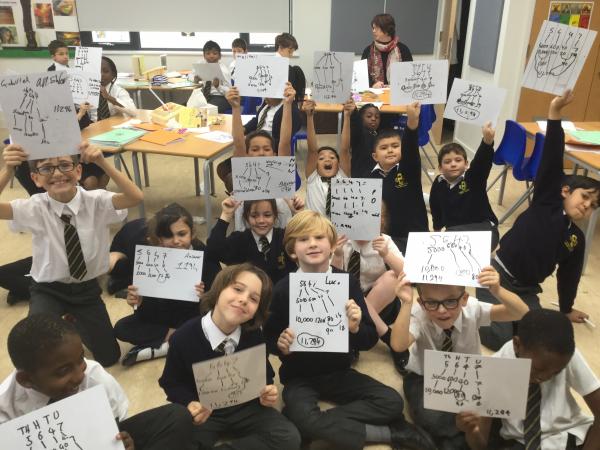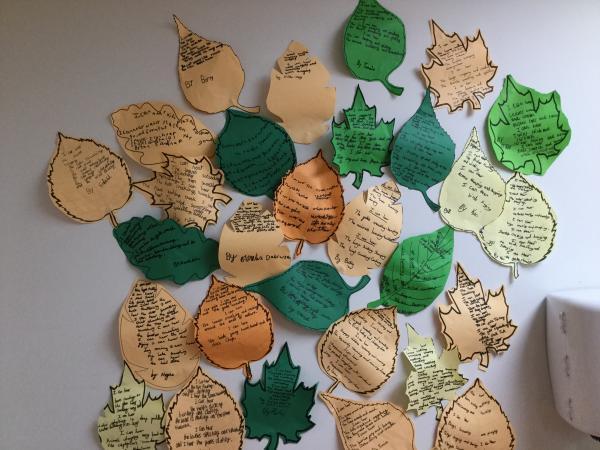 Classifying Animal Groups
The children had a great lesson, testing their patience, classifying different animal groups and working out how to split the groups into separate classes.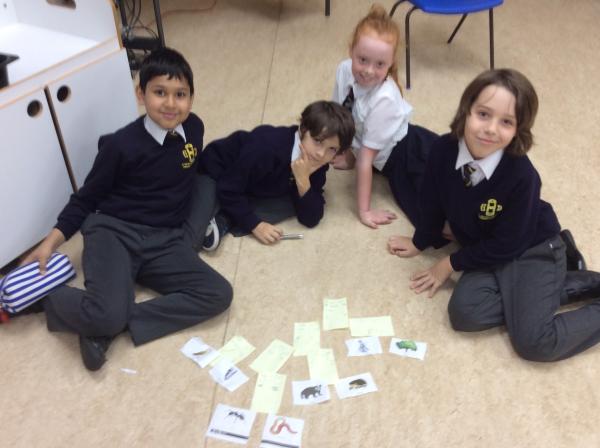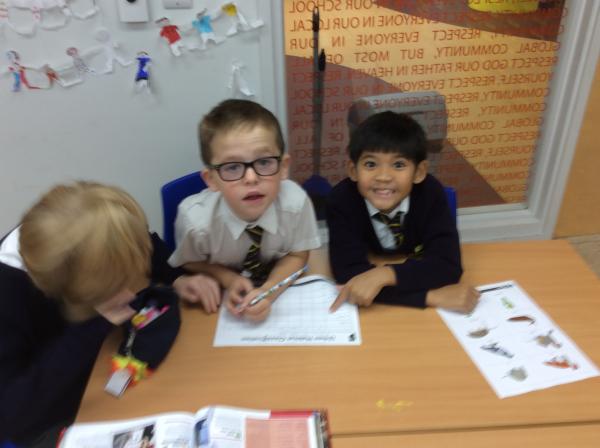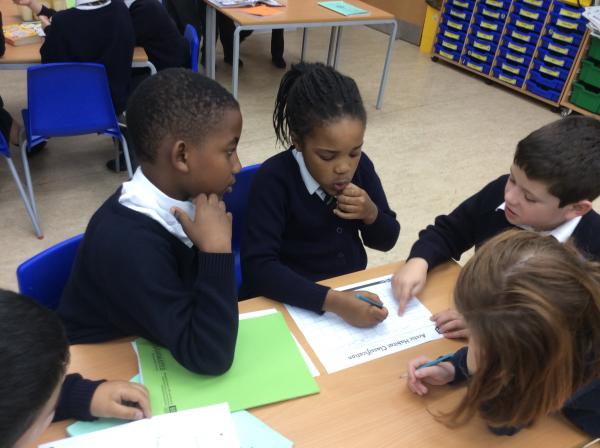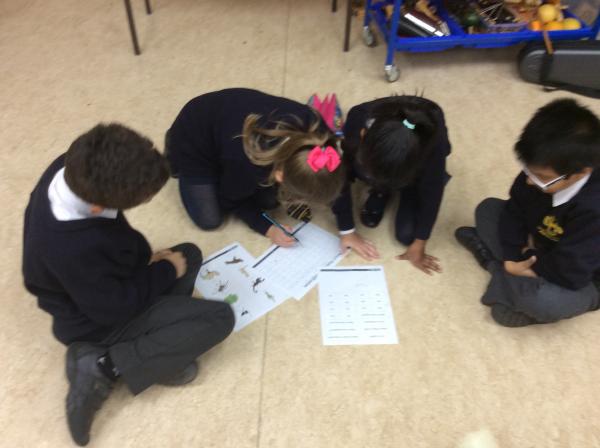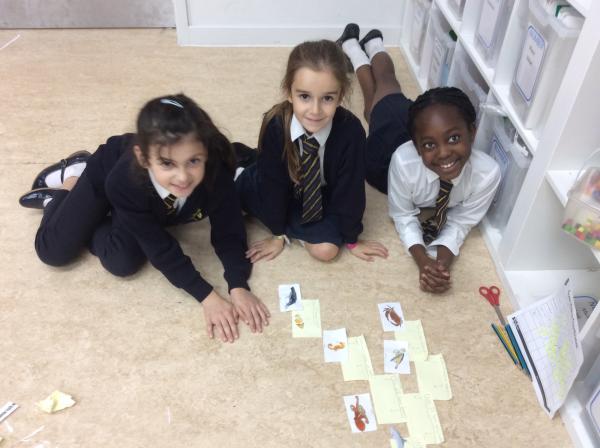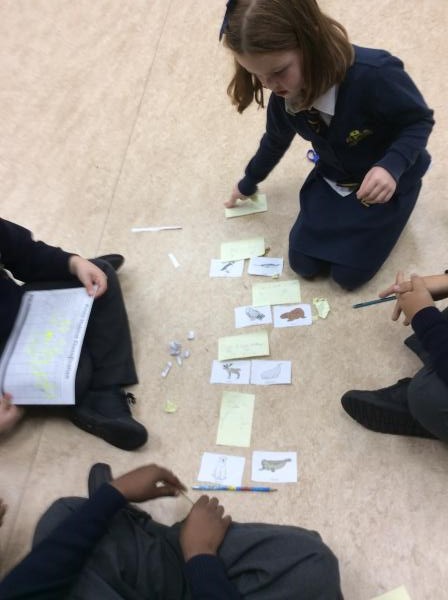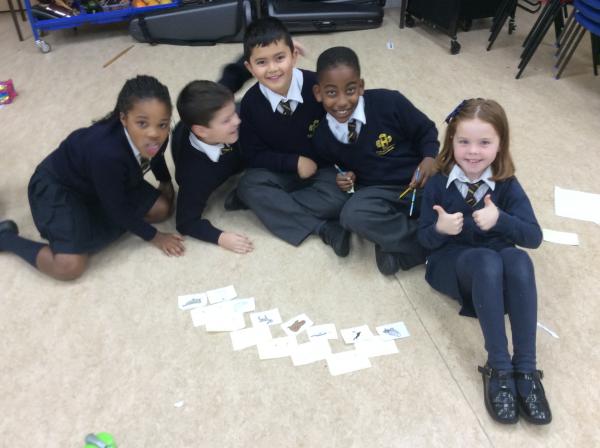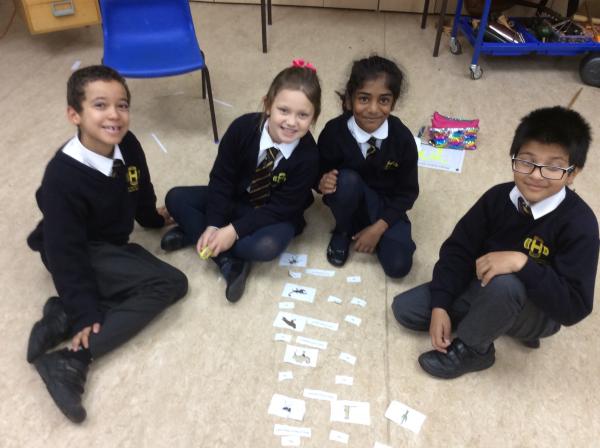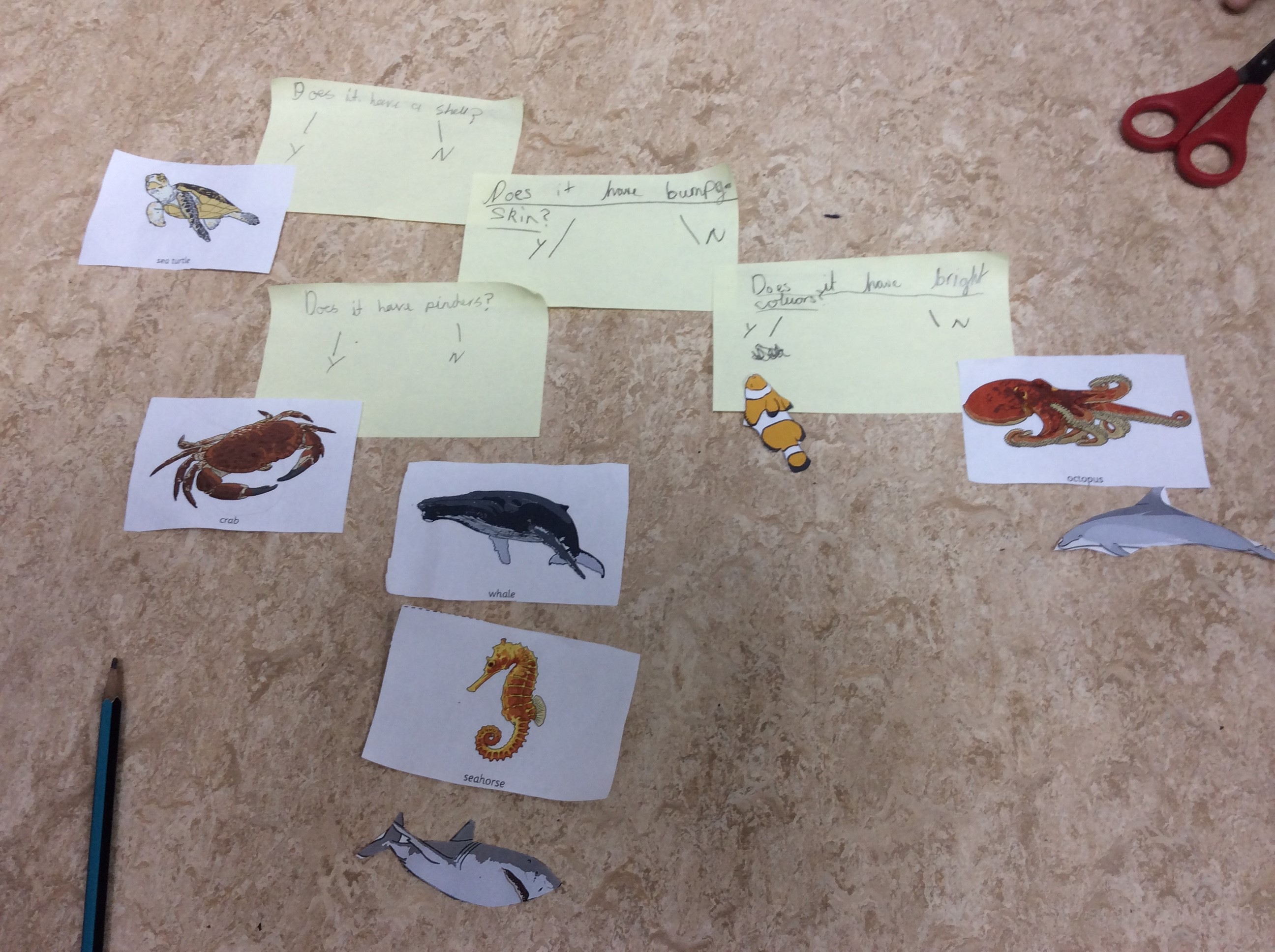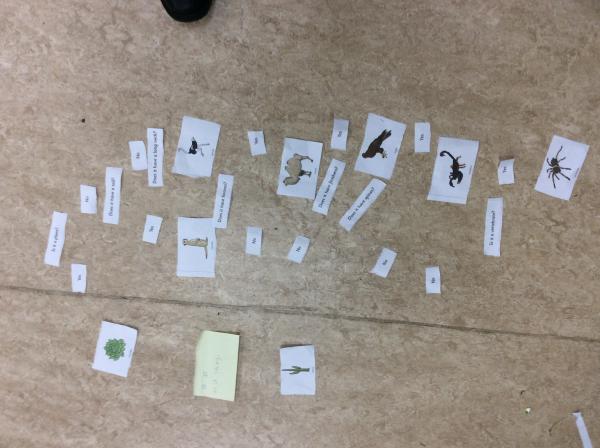 Lion Art Work
Class 4G have had great fun creating our amazing Autumn lion art work display.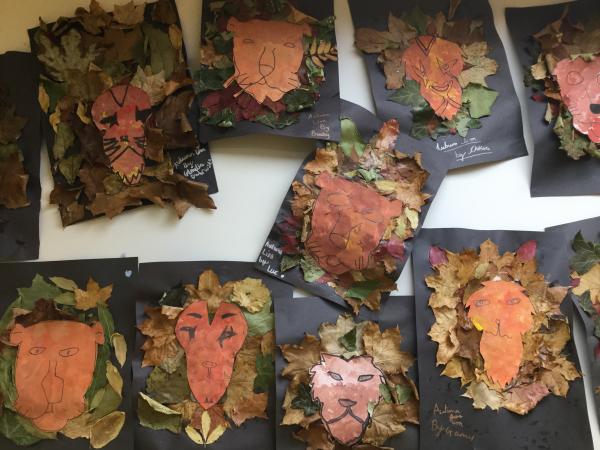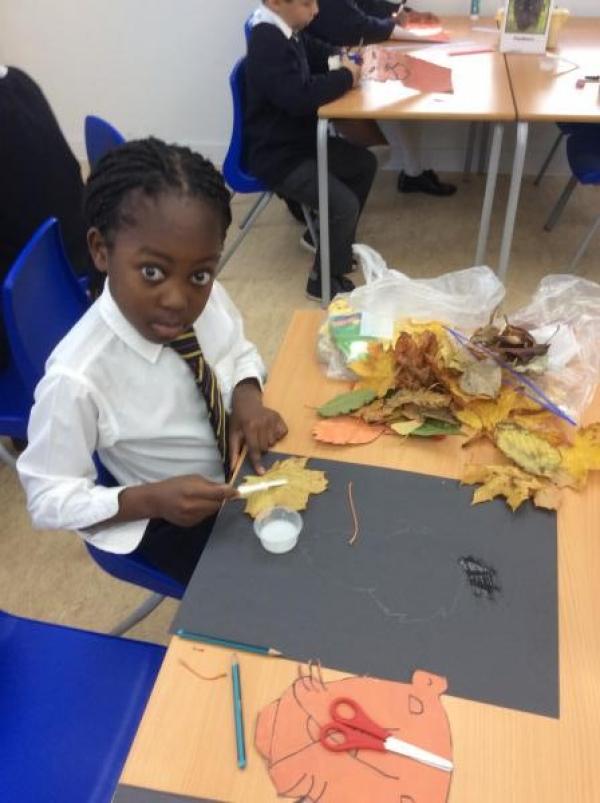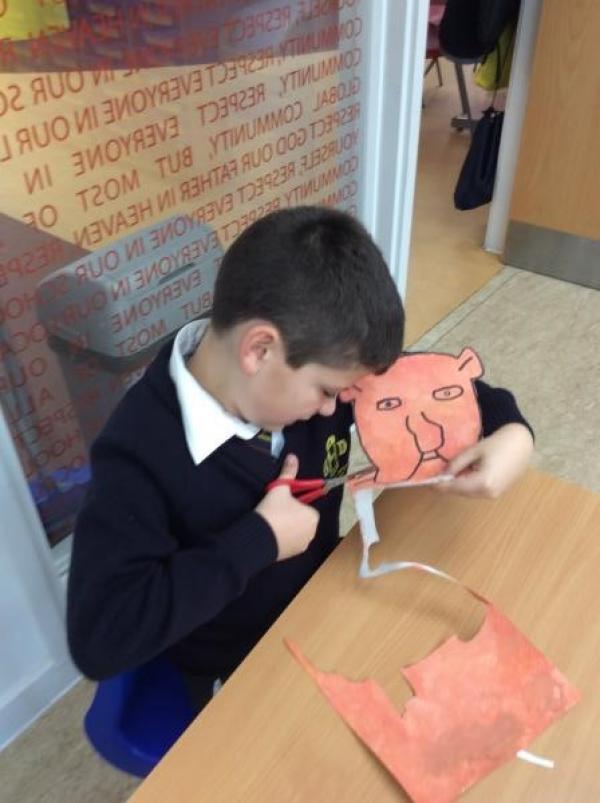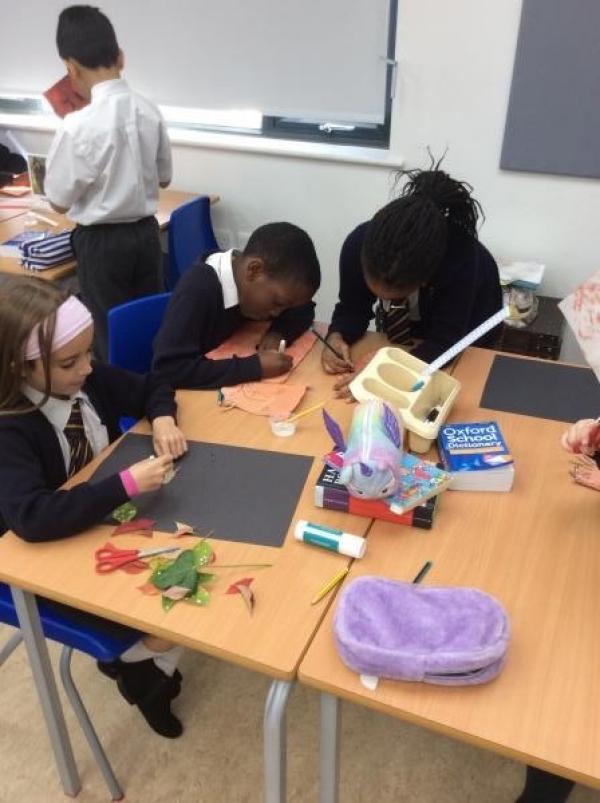 Investigating creatures
Class 4G have been checking out the local habitats and searching for creatures to classify. They have been investigating food chains.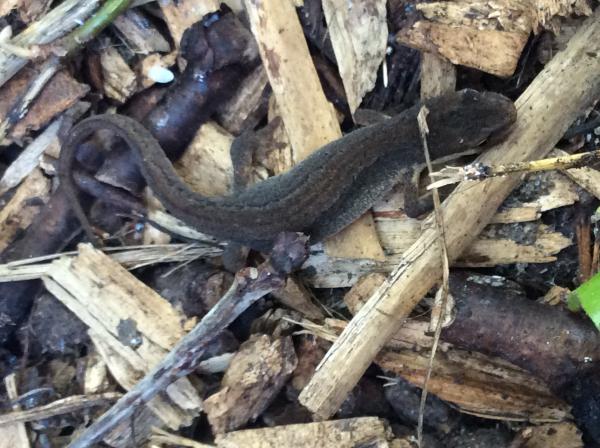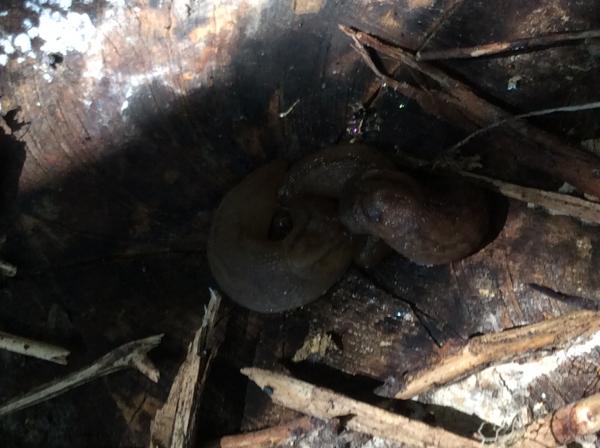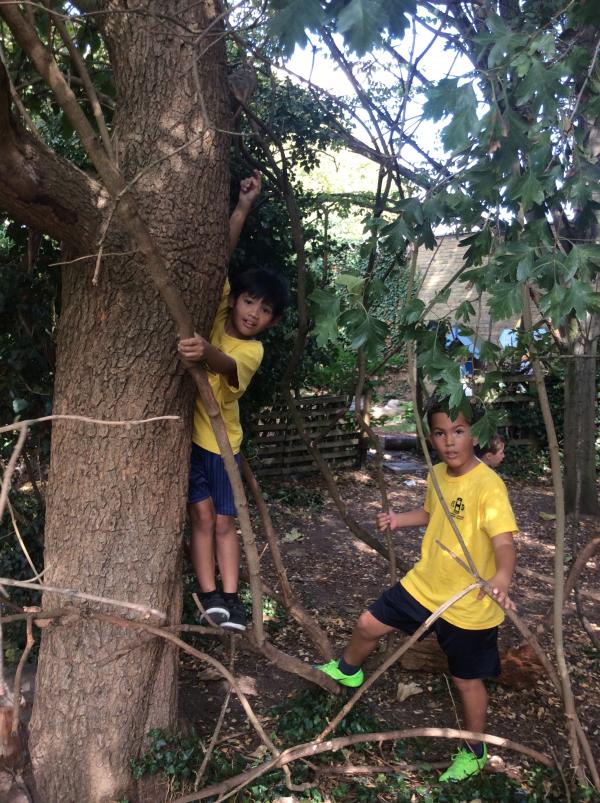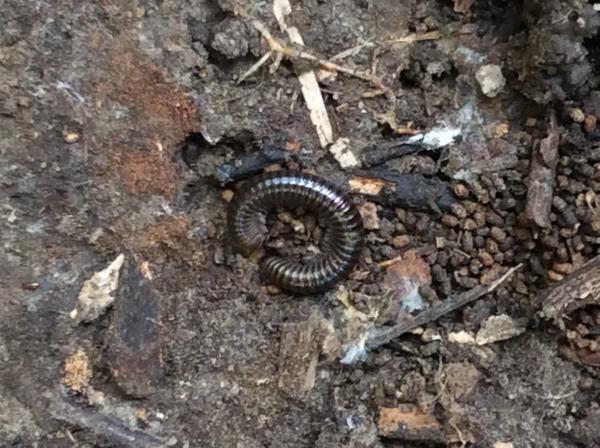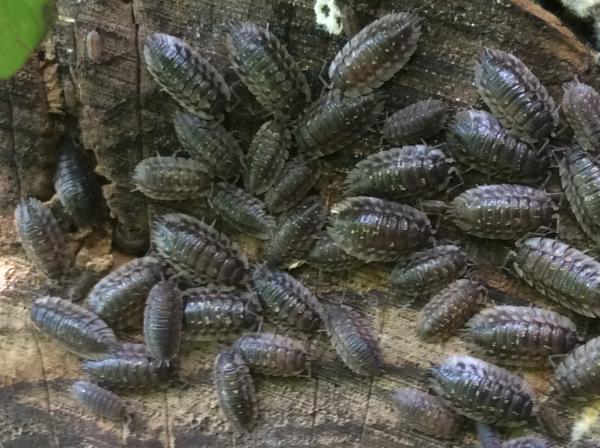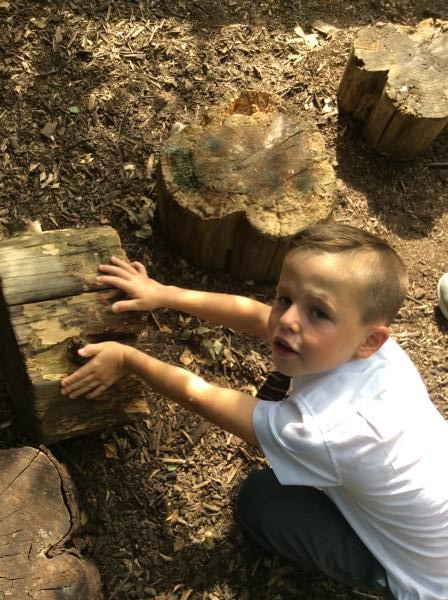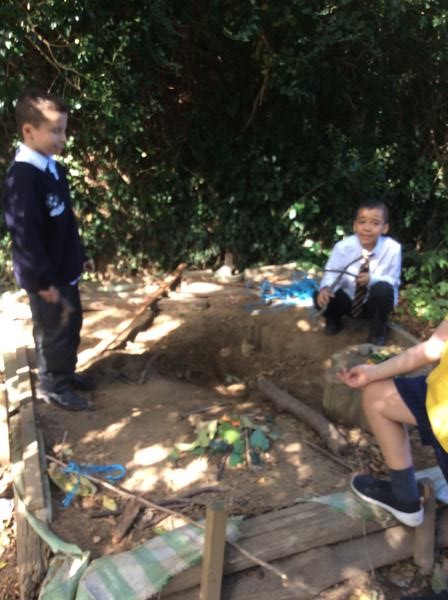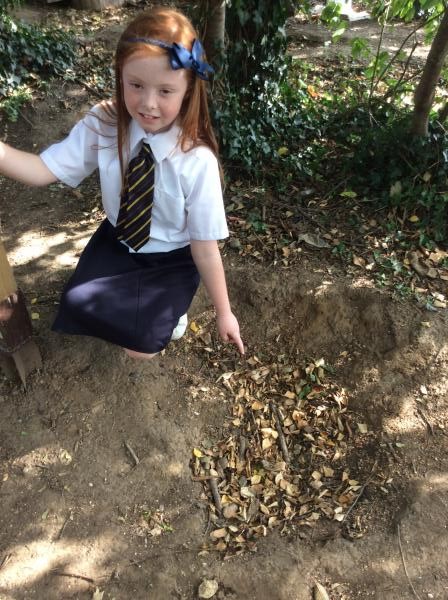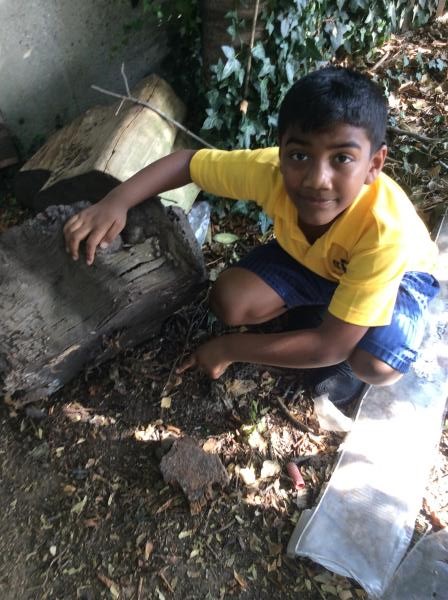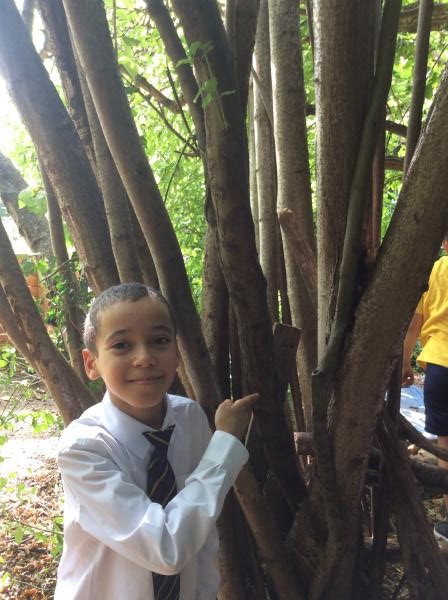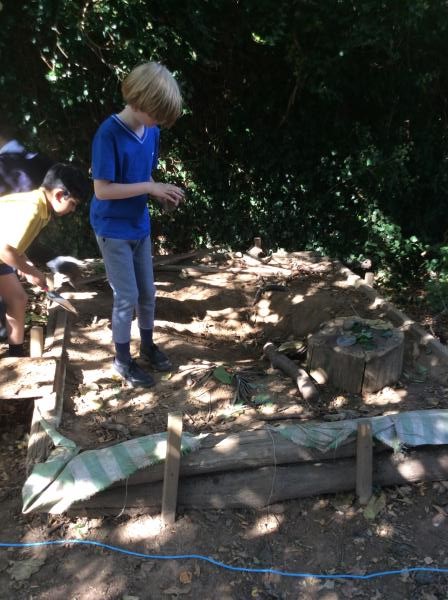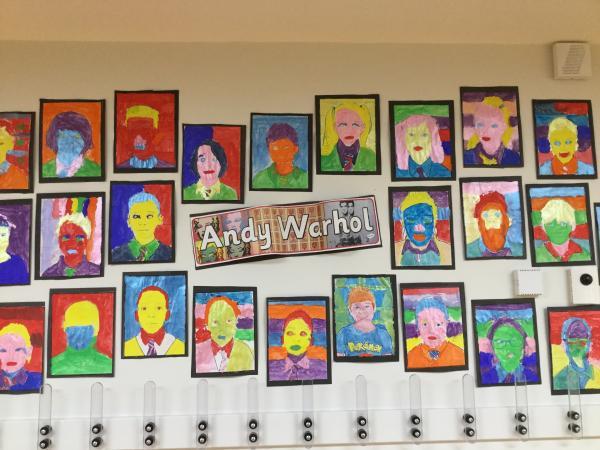 Sorting shapes
Class 4G have been treasure hunting for shapes and doing sorting activities in the nature area.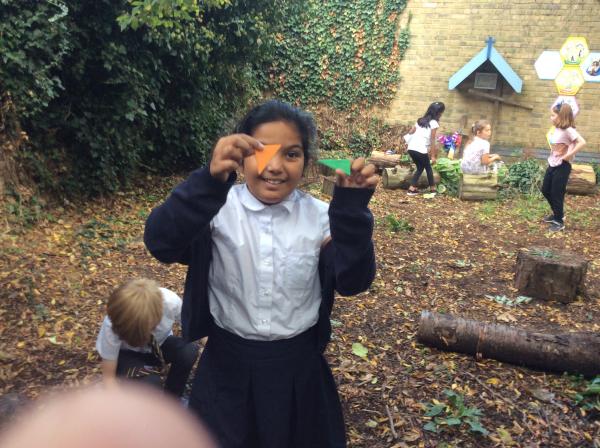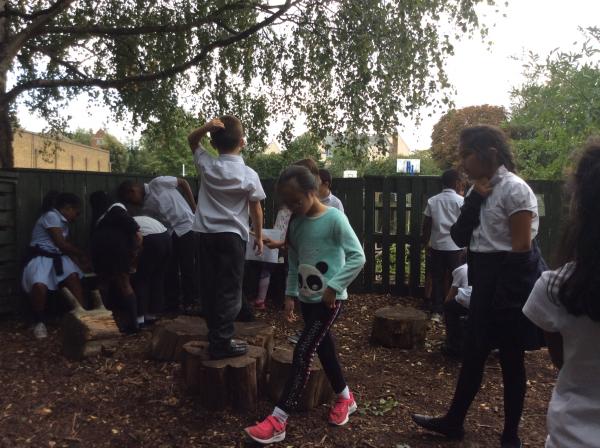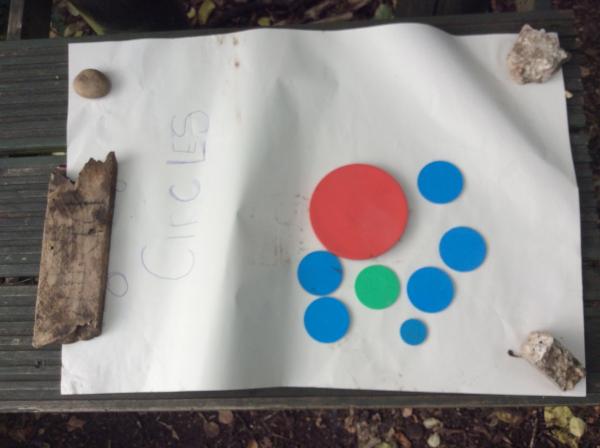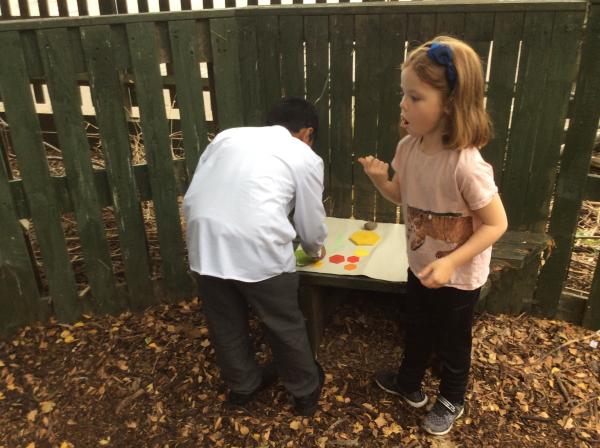 Great Gym Lessons
Some amazing team work in our 1st half term gym sessions !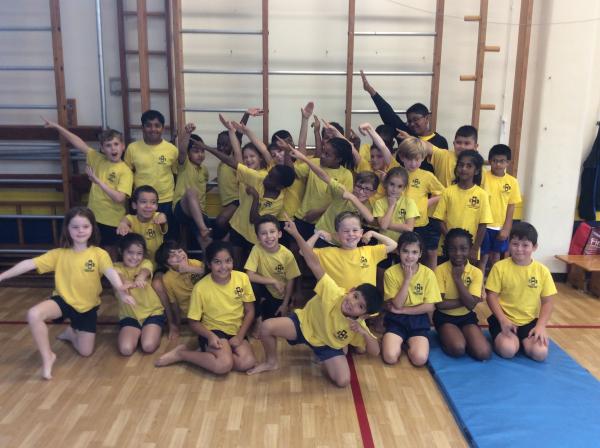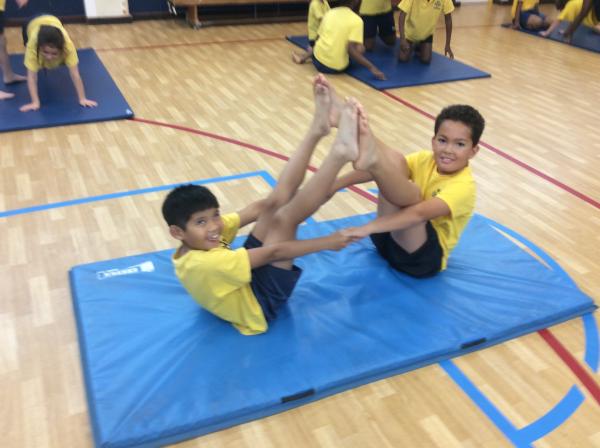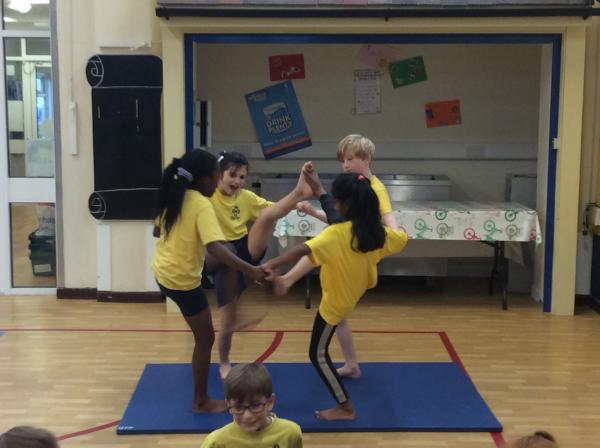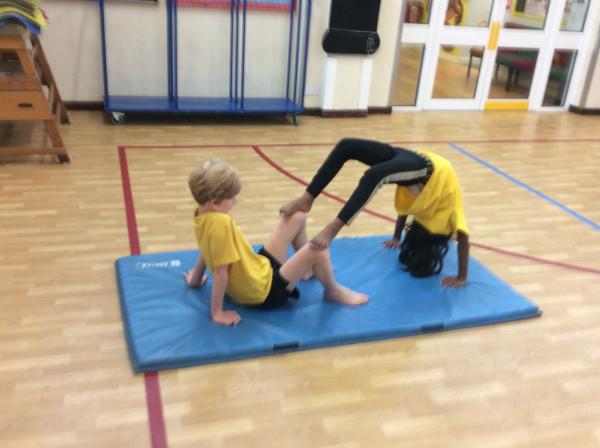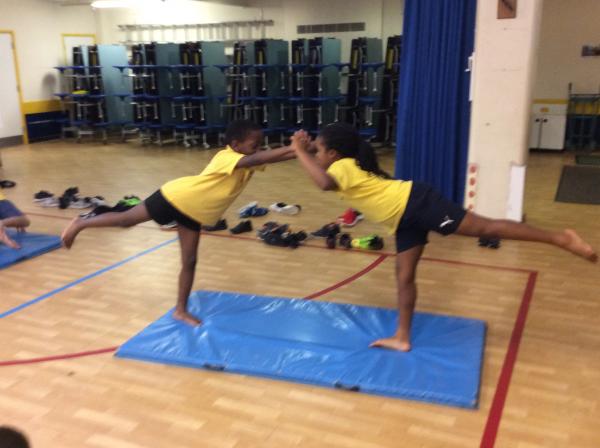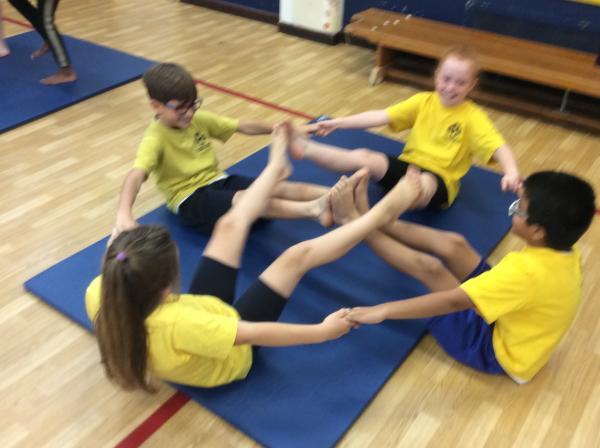 Colchester Zoo
What an amazing trip!